Even though there are many ways that you can use to connect your soundbar to an LG TV, the one that we found the easiest is using an optical cable. Not only is it easy, but it's cheaper and less time-consuming compared to other methods out there.  
But, now the question is, how to connect a soundbar to an LG tv with an optical cable? Many people, however, fail to do so because they lack adequate knowledge.
For that reason, we advise you to go through this piece of writing till the end so you can learn everything in a good way without missing crucial points. This article will hopefully help you connect your soundbar to your LG TV after you've read it.
How to Connect Soundbar to LG TV with Optical Cable?
Without getting late, let's make our way to the topic.
Why use an Optical Cable?
The majority of you already know this, while there must be some who don't know why they're being advised to use an optical cable to connect their soundbar to their LG TV. So, let us tell you. Typically, HDMI cables are used for this purpose, but occasionally, multiple devices, such as "set-top boxes," "consoles," etc., are also connected to our TV.
Therefore, using an optical cable to send audio from a TV to a soundbar is another viable choice. However, we may use HDMI for both audio and video by employing it. Therefore, to send visuals, we need an additional optical cable.
What is an Optical Cable?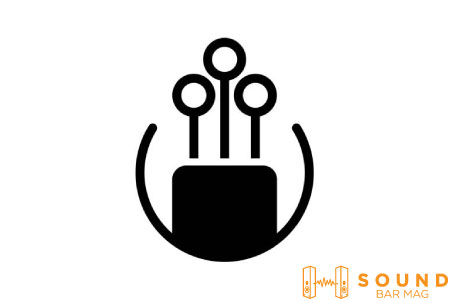 There are many differences between optical cables and conventional cables. Optical cables deliver signals using light pulses rather than electrical current. The optical cable used for audio equipment is called Toslink. However, optical cables have a wide range of functions, including television, telephone lines, networks, fibre internet, and many others.
Connecting Soundbar to LG TV with Optical Cable: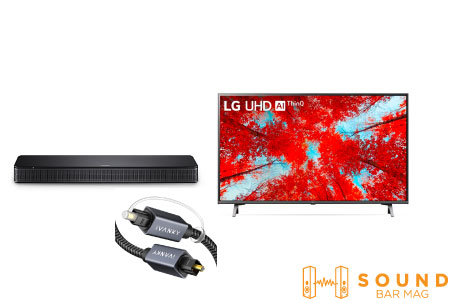 Now that you know the basics about optical cables and why you should use them, it's time for us to tell you how to connect a soundbar and an LG TV with an optical cable. The method is too easy. We're going to tell you this step-by-step. 
Verify that the LG soundbar and television both have an optical cable port.
Ensure that your soundbar is turned on.
Take the optical cable's plastic caps off.
Place a portion of the optical cable into your LG television.
Connect the opposite end to your soundbar.
Analyse the audio. If necessary, switch the audio output device.
Remove the plastic end caps from the optical cable and place one end inside the LG TV and the other inside the soundbar to join the two devices.
The small plastic caps on either end of the optical cable are where most people get stuck. When the caps are on, the cable will not fit into any of the ports, which may lead you to believe that the ports or cable are defective.
After the caps are removed, the cable ought to slide into the port and click into place to lock.
Change The Audio Output Device:
Your soundbar should be instantly recognised by the LG TV as a new audio device once it is connected to it with an optical cable and begins receiving sounds. You may need to switch your TV's audio output settings from "TV Speakers" to "Optical Output" if the audio still comes from the TV's speakers. 
In some circumstances, to send the audio to the soundbar, you must turn off the TV speakers. You may have heard that certain soundbars can only be used with LG TVs, but this is untrue. Almost any soundbar can receive audio from an LG TV, especially when connected with an optical cable.
Cons of Using Optical Cable to Connect Your LG Soundbar
The volume of a soundbar connected to an LG TV using an optical connection cannot be adjusted using the TV's remote. The TV's remote can not adjust the soundbar's volume unless the soundbar is connected to an HDMI connector. 
Multiple devices can be managed with a single remote by utilising the CEC (Consumer Electronics Control) function of HDMI. You must use the soundbar's remote to adjust the volume if your soundbar is optically linked to your LG TV. Using two remotes can be a little annoying, but it's not a major deal.
Check: Best Soundbar for LG TV.
Conclusion
You now know how to use an optical cable to connect a soundbar to your LG TV. Anyone can easily follow the method because it is so simple. You won't experience any difficulty applying the method since we have outlined everything step by step. 
We tried to utilize simple language so you wouldn't have any trouble understanding. Still, we're here to help. We'll be happy to assist you if you comment below with your questions.
Related Posts:
Mia Evelyn is a soundbar specialist and she love to test and review different soundbar brands. She shares her neutral and in-depth reviews through the Soundbar Mag.