Nobody could have predicted that soundbars would become so popular in recent years. They have rapidly increased in popularity. It's because it solves a great problem that people face. 
What's the problem? Usually, people want to enjoy the cinema at home, but they can't due to having old-school televisions. What the soundbar does is that it gives people a good sound as if they're sitting in the theatre. Also, it's very portable and can be set up anywhere. 
But, there is still a problem. It's pretty annoying to use two remotes for different uses. One is a TV remote that you use to change the channels. The second one is your soundbar's remote, which you only use to either decrease or increase the volume. 
Isn't this too irritating? For that reason, if you have a Roku player or controller, then you can use its remote to control your soundbar as well. But how to control the soundbar with the Roku remote?
Don't worry as this is what we're going to teach you in this piece of writing. Make sure you don't skip any points from this article so you can learn everything in a good way. 
Let's discuss the main topic without any more delay.
A Quick Review of the Roku Remote
Roku remotes are usually voice remotes that you don't need to touch to make them work. You can just say the thing that you want it to do and the remote will do it for you. The Roku is the most advanced remote of the last century. 
They make it too easy for you to use your TV while sitting on your sofa without even moving your hands to pick up the remote. It enables you to install your Roku player nearby and out of sight, such as behind a wall-mounted TV.  Sounds interesting?
How does the Roku Remote look? They look like simple remotes. They have the same buttons as a standard TV remote, but the way they function is extraordinary. 
To enable voice functionality, press the "Push to Talk" button on the remote control. Simply hold down the button while speaking a command like "start The Roku Channel" or "search for comedy" in a normal conversational voice.
Your Roku device will respond to your request after you release the button, taking you to the Roku Search screen or another location on the Roku interface.
Benefits of Controlling Your Soundbar with Roku Remote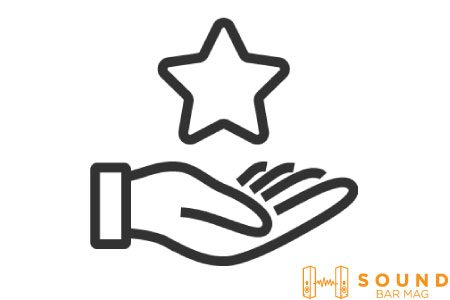 Many of you might have a question: what is the need for controlling the soundbar with the Roku remote? So, as stated earlier, the Roku remote is the most advanced remote at the current time. It includes many cutting-edge capabilities than your typical soundbar remote does not.
Plus, the remote has a voice feature that you can use to make your soundbar work just by speaking, not touching the remote. Isn't that amazing?
That's not all. When you have to use two remotes to control both of your devices, TV, and soundbar, it becomes quite time-consuming and tiring. By connecting the rock remote with your soundbar, you can make your viewing experience more comfortable and fun.
How to Control Soundbar with Roku Remote?
It's too easy to use the Roku remote for controlling your soundbar. However, since the TVs are designed differently with different functionalities, the steps and setup of the Roku remote with your soundbar may vary. 
But, the steps that we're going to teach you will only be for those who have a Roku TV. So, if you have a Roku tv, follow the following mentioned steps to use your soundbar with your Roku remote.
Without wasting our time lets discuss how to control soundbar with a Roku TV remote with the help of the following steps:
Start your TV, launch the Roku app, and head over to Home and then from there to Settings.
Scroll down a bit and choose" Audio".
Now, go to "Audio inputs".
Choose Auto or ARC with the soundbar's name from the list.
Go to Settings > System > CEC on the Roku TV to make sure it can control the soundbar.
Select Find CEC Devices from the menu.
Then, verify that the soundbar is listed among the CEC devices discovered. Additionally, make sure it says System audio control: Active and eARC: ARC Active. You're done. 
However, You must enable the option on your TV's settings menu if you're using a Roku Streaming Stick or Roku Box.
Navigate to the TV's audio settings.
Select the TV speakers or Audio System option by going to that item. Select an audio system.
Due to the fact that the HDMI CEC feature goes by multiple names depending on the manufacturer, the procedure for ensuring that it is turned on varies greatly. For instance, Sony TVs may refer to it as "Bravia Sync." Verify that your soundbar is included in the settings' list of connected devices. For more information, refer to the help manual provided by the manufacturer of your TV.
Set The Audio Options Using The Roku Remote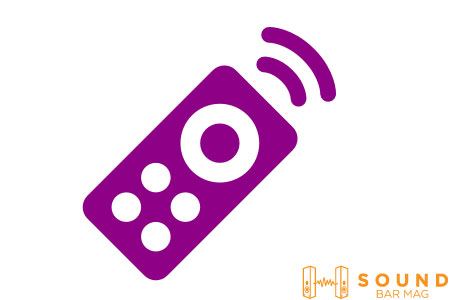 After applying the above-mentioned steps properly, your soundbar should be connected to the Roku remote. With your Roku remote in hand, you can now operate the soundbar. You must modify the soundbar's volume using the Roku control.
You can enable Virtual Surround for Dolby Atmos or enable it for all sound formats by clicking the star (*) icon and selecting Sound Settings. This will produce a surround sound effect. 
Without using back speakers. You can activate the Dialog enhancer as well for better speech quality. Regardless of the soundbar you use, this will make the dialogue more understandable.
You Now Have A Control Over Your Soundbar With Roku Remote without the ARC.If your soundbar supports HDMI and your TV doesn't have an HDMI ARC connector, you may still be able to operate it with the Roku TV remote. 
The majority of TVs produced in the last ten years should include an HDMI ARC port. In order to try it, enable System Audio Control and navigate to Settings > System > Control Other Devices.
Conclusion
This is how you can control your soundbar with the Roku remote. The steps are too simple, and anyone of you can easily follow them. The best thing is that even if your TV doesn't have any ARC, you can still connect the Roku remote to your soundbar. 
We've tried our best to tell you everything in as easy a way as possible. But, still, if you get stuck, you can always take our help through comments.
Related Posts:
Mia Evelyn is a soundbar specialist and she love to test and review different soundbar brands. She shares her neutral and in-depth reviews through the Soundbar Mag.