LG has been making soundbars for a long time; they started making them in 2009. They make all kinds of soundbars comprising different specs and prices. LG is one of the biggest suppliers of soundbars globally, with an ever-increasing demand for soundbars.
More and more people are buying soundbars because it gives the feel of theatre with their Dynamic sound system in an affordable range.
If you don't have the budget to buy an expensive sound system but don't want to settle for internal speakers for TV, then a soundbar is an ideal option. 
LG Soundbar Sound Effects
Like all soundbars, the LG soundbar has different sound effect options, which you can select according to the content you are watching or your mood. 
What are Sound Effects of a Soundbar?
Sound effects can simply be defined as the mode or settings that vary how the sound is delivered from the soundbar. Sound effects help you get the best experience from the stuff you are watching by adjusting the volume automatically by sensing. 
LG soundbar has many different sound effects from which you can select. Some of them are:
ASC (Adaptive Sound Control)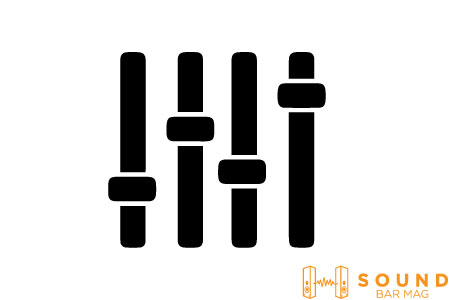 Adaptive Sound Control, also known as AI Sound Pro, analyses the sound's real-time input and delivers the optimized sound as the output. ASC senses four motions: transport, walking, running, and sitting, and adjusts the volume accordingly. What ACS does is lower the magnitude of the higher volume scenes from the content and higher the volume of the softer noise scenes.
It is best to use it if you are trying to sleep on a movie or just feeling exhausted from listening to loud noises. This is especially useful when watching an action movie, as it extinguishes the constant struggle of increasing the volume in lighter dialogues and decreasing the volume during the fighting scenes. 
Bass Blast
As suggested by its name, this mode increases the bass of the music you play on the LG soundbar. It does not randomly increase the music's bass value by optimizing it just right and increasing the amount of bass so that it sounds right.
Bass Blast mode is best when you have a party at your place and don't have a party sound system. LG bass blast got your back.
Clear Voice
Transparent Voice mode enhances the voice clearness of the content that you play on it. Listening to podcasts and conversations with the Clear Voice mode is best. Clear Voice removes any background noises and makes it feel like the conversation is taking place in your place.
With this mode, you can focus on the conversation and absorb all the knowledge the conversationalists have to offer. 
DTS Virtual X (Cinametic Mode)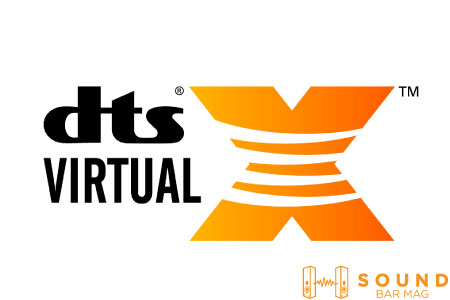 In my opinion, this is the best mode of LG soundbars and justifies the price you pay for your soundbar. DTS Virtual X, also called cinematic mode, creates a 3D sound environment without additional speakers. DTS Virtual uses different techniques to create an immersive sound to trick your brain into where the sound is being initiated.
These techniques include intricating audio cues and creating phantom height channels that cause to give a feel of a three-dimensional sound. DTS Virtual is good for watching movies and action shows, the 3D sound gives that adrenaline rush, and you feel like you are watching it in the cinema. 
Game Mode
Gaming with excellent surround sound enhances the experience and makes it closer to reality. When playing games on your PlayStation or Xbox, you can turn your LG soundbar to Game mode and create a better relationship with the game graphics. 
Standard
And then, there is a standard sound mode which you can use for random stuff like news, sports, sitcoms, etc. The standard method also has some sense of immersive sound which makes everyday content more enjoyable.
You can adjust all the values of your own will in this mode. You can turn up the bass or treble of the sound to create a private sound mode. 
Note:
One thing you should keep in mind while using LG soundbars is that you should always turn off the internal speakers of your TV to get the best experience from your soundbar. It might occur to you that you should use internal speakers as they can give extra sound and make the overall sound louder.
But the reason behind that is the sound coming from internal speakers might have a different pitch, and it does not have a 3D effect so it will ruin your soundbar sound quality. 
You can check our detailed review on the Best Soundbar for LG TV.
How to Change Modes of LG Soundbars?
If you are using an LG soundbar with an LG TV, switching between modes can be done from your TV screen. You can just go to 'settings' and find 'sound modes'; from there, you can switch between the modes.
But if you are using an LG soundbar with some other TV, you have to use the soundbar's remote to change the modes. You can also connect your soundbar with your mobile phone app and control all settings.
Other Specs Of LG Soundbars
Now that we know about the sound effects and modes of LG soundbars let's look at some of the other specs. 
Wowcast Compatible
Wowcast is the function that allows the TV and LG soundbar to connect wirelessly without compromising the sound quality. The soundbar provides high-quality DTS X immersive sound output even if connected via Wowcast. 
Music Platforms Supported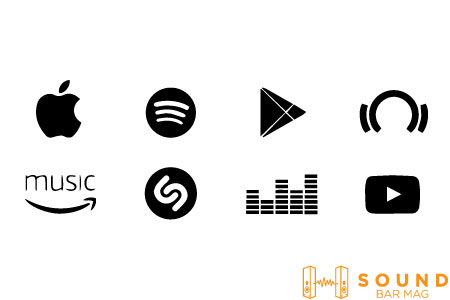 It supports all music streaming platforms like, Tidal, Spotify, and Apple Airplay. 
Wire-Connectivity Options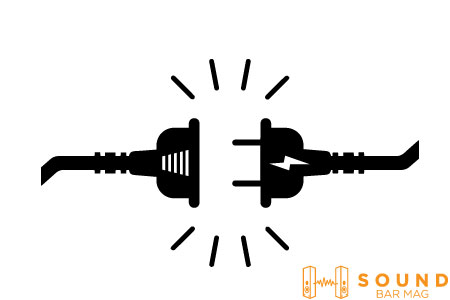 It supports HDMI eARC, which is a pretty famous tool that is used in the majority of TVs nowadays.
Bluetooth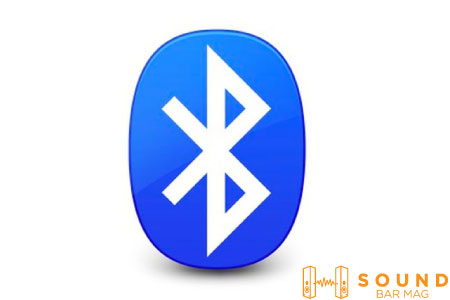 LG soundbars also have a Bluetooth connectivity option which you can use to play music from your phone or connect it to your laptop. 
Group Play Mode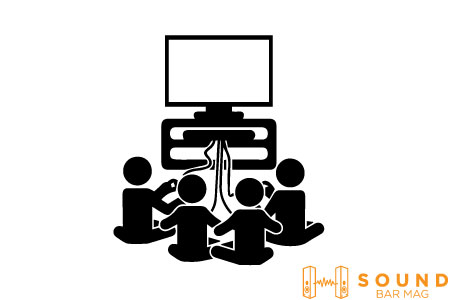 Chromecast is a famous drive used to share screens of different devices wirelessly; LG soundbars support sound coming from other gadgets even if the soundbar is connected only to the TV, i.e., if you share the screen of your mobile and TV, then the soundbar will play the audio of your mobile. 
Related Posts:
Mia Evelyn is a soundbar specialist and she love to test and review different soundbar brands. She shares her neutral and in-depth reviews through the Soundbar Mag.