If you turn on your LG television, and the LG soundbar connected to the tv via HDMI ARC port fails to power 'on' automatically, then this article will help you out. Your soundbar is an all-in-one speaker system, and hence, having issues with it can be very frustrating. It is a significant part of television.
Often, this issue can be fixed easily in a few steps at home. If these steps stated in the article do not work for you, you might need to contact a professional. 
LG Soundbar ARC Not Working
Many reasons could cause this issue; below is a list of troubleshooting methods you can try.
Software Bug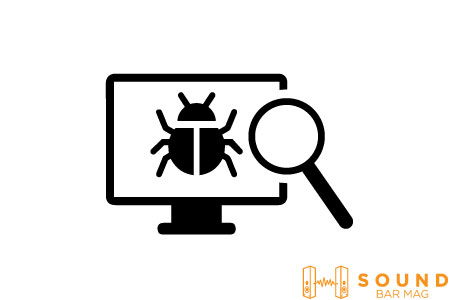 LG launched software to fix this bug around July 5th, 2021. You can check the official website for more information on this bug and the software found. Since the software update has been released already, it should update automatically on your device.
So, if you are still facing this issue, it is very likely that your soundbar is not set up on a Wi-Fi network. Below is a list of instructions you can follow to set your soundbar to a Wi-Fi network. Once it is set up correctly, the update will take place automatically.
Download Google Home App from Google Play Store or Apple App Store if you do not have it already.
On the Home page, select the 'Add' option to add your devices to the app list.
Select 'set up devices'.
Click on 'New Device' to add your soundbar. If you already have added it before, you can click on 'Works with Google' and find it there.
After clicking on 'New Device,' select 'home.'
Select your LG Soundbar from the list of devices.
Click yes if you hear the sound.
Select the room where your soundbar is placed and then choose your Wi-Fi network.
Once connected, go through the essential things you need to know before using Google Assistant and then Click on more.
To confirm, select 'I AGREE'.
Once you are sure your soundbar is connected to w-fi, give it some time to update. Restart your device and check if the issue persists.
Check HDMI Cables
If the problem remains despite having done the above step, chances are the HDMI cables are causing it. This soundbar needs an HDMI port to function. Check the wires properly to make sure they are in good condition. If you see any damage, it is better to get them replaced.
You might also want to make sure the part is clean and free of dust or other impurities. You can try plugging it out and then re-plugging to make sure the connection is firm. Sometimes, you might not see any damage to the cables, but they could still cause issues due to being old.
If the wires have not been replaced for a long time, consider replacing them. Restart the device after making sure the above conditions are satisfied.
Loading Audio Source on HDMI
This is another way you can deal with the issue since it has been told to work by many LG users. You can load an audio source on HDMI and wait until the audio format is negotiated. Once the negotiation is successful, you can revert to your regular TV apps.
To do this, turn on the device that is connected to your AV receiver. It could be a switch or, say, your play station. Once you turn it on, you shall see Dolby, DTS, .etc logos on the AV receiver. Load the app you want to watch on the TV, for example, Youtube or Netflix. This shall make the AV receiver switch to the TV.
If the setup is correct, the ARC audio shall work typically. When you turn your TV off, the arc may or maybe break. If it breaks, perform the same method again to use it.
If the added step is excruciating for you, you can use this method until you have a professional's guidance.
You can check our recommendations and review on the LG TV Sound bars.
Summing it up
There can be various causes for your LG soundbar not working. Fortunately, there are some fixes to this issue. This article states ways in which you can fix it, along with instructions for each method.
Usually, the steps above prove helpful for most users, and the problem is solved easily at home. If none of these work for you, get in touch with a company professional to help you out with it.
Related Posts:
Mia Evelyn is a soundbar specialist and she love to test and review different soundbar brands. She shares her neutral and in-depth reviews through the Soundbar Mag.