No doubt, using a soundbar can elevate your audio listening experience. But, the tricky thing here is the availability of hundreds of different brands.
If you are confused about getting the right soundbar brand list, so that you can get the perfect soundbar for your needs, then you have landed on the right blog post, as in this article, we have compiled a complete list of the 25 best soundbar brands. 
In this way, you can get a soundbar of a brand, which perfectly suits your needs. That being said, let's jump right into the details.
List of the Best Soundbar Brands in 2023
List of all the sound bars brands are as under.
1. Sony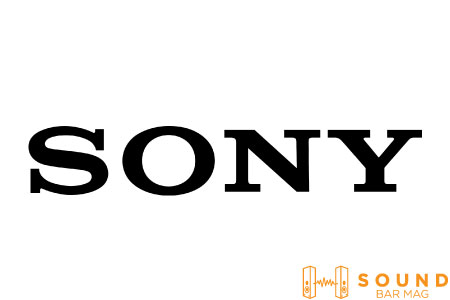 Number one on our best soundbar brand list is none other than SONY, which is an immensely popular electronics brand based out of Japan. Sony has been in the business for more than a century now, and there are great chances that you must have used several of Sony's offerings in the past.
Sony is the pioneer in the audio industry, and Sony soundbars are no exception, as they offer superior quality sound, sturdy build quality, premium functionalities. Although, the Sony soundbars are priced aggressively, and they are marketed for the premium market segment, still, they are one of the most popular choices for consumers for their unmatched quality.
The very first thing that you would notice about the Sony soundbars is their unrivaled quality. These soundbars are made out highest quality materials, and by just looking at Sony soundbars, you can tell they are of top-notch quality.
Most importantly, the sound produced by the Sony soundbars is just fantastic. Sony soundbars offer a premium sound that has excellent low-frequency response, combined with the great treble, and superior dialogue clarity.
Moreover, Sony also offers a wide range of soundbar options. So, you have the luxury to choose the one which exactly fits your needs.
2. Samsung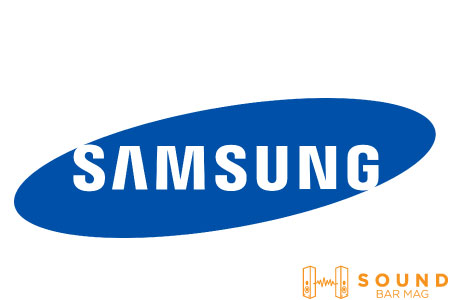 Just like Sony, Samsung does not need any introduction. The Korean tech giant has been in the market for a long time now and offers plenty of home electronics products ranging from TVs to mobile phones. 
Samsung specializes in the home audio product section with plenty of different options for the end-users. The Samsung sounders are of top-notch quality and come with a wide range of technologically advanced features, which are otherwise not available on other soundbars available in the market.
The Samsung soundbar and home audio systems come in different price brackets ranging from a few hundred dollars all the way up to thousands of bucks. The cool thing about the Samsung soundbars is that they come in different configurations like a subwoofer, and multiple channel options, which is an absolutely amazing feature.
Moreover, the Samsung soundbars offer plenty of add-on features with the Samsung appliances, which makes them the right choice for people who already own Samsung devices.
3. Bose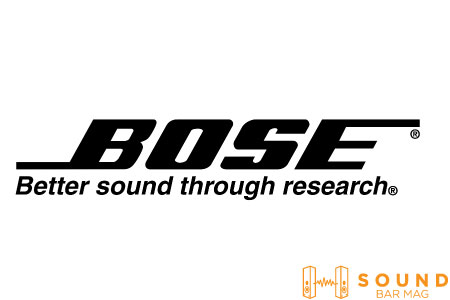 Unlike the two other brands mentioned on the top of our list, Bose is not a generalized electronics company, instead, Bose specializes in the audio sector, and has a wide range of home audio options ranging from headphones to soundbars.
The Bose soundbars are specifically made for audiophiles who take their sound very seriously. They have the highest amount of sound details, which are otherwise not available on the ordinary soundbars available in the market.
Additionally, they offer an exceptional amount of bass, and dialogue clarity, which makes them perfect for a variety of different activities.
Moreover, controlling, and adjusting the Bose soundbars is also very straightforward. With the dedicated mobile application, you can control the Bose soundbar exactly the way you want it to be, without looking for the soundbar remote.
The most popular Bose soundbar model are Bose 700, Bose 900, Bose 300, & Bose 500. If you want to experience a niche audio brand, then look no further.
4. Sonos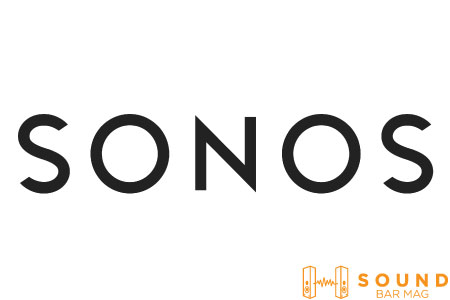 Sonos is an American brand that was founded back in 2002 by John MacFarlane, Craig Shelburne, Tom Cullen, and Trung Mai, and shortly after the company was founded, it got traction and got immensely popular.
Just like Bose, Sonos is a company that specializes in the home audio segment only. Thus, it provides enthusiast-level sound quality, which is typically not present on the majority of electronics brands.
Sonos Arc is one of the most popular soundbars by Sonos. The Sonos Arc offers refined quality sound with superior all-round performance with its amazing bass, treble, and dialogue clarity.
The Arc is just an example, all the other soundbars offer the same level of sound as the Sonos ARC in this brand. Apart from the soundbars, Sonos also manufactures portable speakers, subwoofers, etc.
5. Yamaha Audio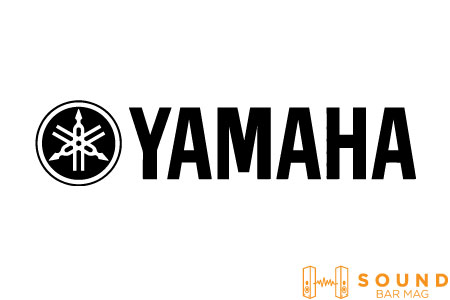 If you have been in the search of a new soundbar lately, then you must have come across several soundbars by Yamaha Audio. It's a very popular audio equipment brand, which specializes in home audio equipment.
Yamaha Audio has been in the business since 1887 when Torakusu Yamaha completed the first reed organ. Ever since, Yamaha has not looked back, and evolved as a full-fledged company, offering a wide range of home audio products.
Yamaha soundbars are one of the best soundbars available in the market right now. Yamaha soundbars offer exceptional performance and are known for their earth-shaking bass. 
Additionally, the Yamaha soundbars offer clear vocals and very aggressive styling. Besides the soundbar line, there are various other products available in the Yamaha catalog, which make it a lucrative pick for people who are looking for configuration options.
6. VIZIO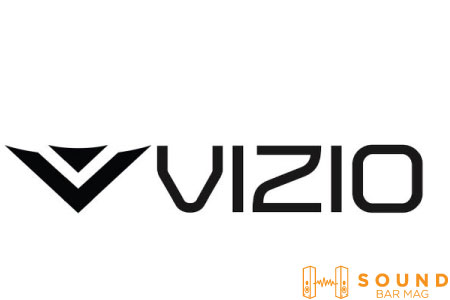 VIZIO is a California-based company that has been in the business since 2002. This electronics giant from the USA manufactures quite a few things besides the soundbars. It's a publicly-traded company and sells TVs, soundbars, and Smartcast products.
VIZIO is known for its quality products at very reasonable prices. Unlike the mainstream brands, VIZIO sells both its soundbars and the TVs at nearly half the prices while maintaining the quality.
VIZIO offers its soundbars in different series like the M-series, V-series, etc, and these soundbars are being offered in different shapes, sizes, and audio options.
One thing that you would definitely notice in the VIZIO soundbars is the premium quality. These soundbars offer well-balanced sound with adequate bass, vocals, and treble.
Another cool thing that we like about the VIZIO soundbars is the dedicated mobile application, which can be used for tuning the equalizer and doing all the other things.
7. TCL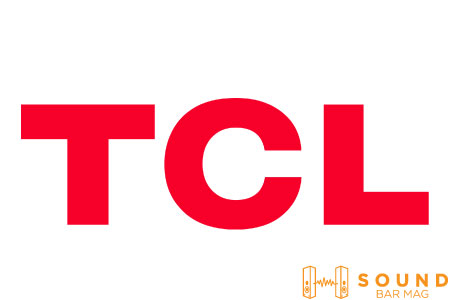 TCL is a leading Chinese electronics manufacturer, and it's getting the very due traction, and hype in the modern-day. A few years back, no one knew about TCL, and now it's the talk of the town.
In fact, it's one of the fastest-growing electronics brands in the world right now. Similar to the TVs, the TCL soundbars are the best bang for your bucks.
There are various TCL soundbar series available, the most popular out of these series is the 9-series, which offers fantastic sound without hurting your pocket. 
The TCL ALTO 9-SERIES is a 3.1 channel soundbar, which offers immersive sound, and also has its dedicated subwoofer, which makes it one of the most lucrative choices available in the market, due to its attractive pricing and feature.
Apart from the 9-series, there are various other soundbar options available. In this way, you can choose the soundbar that works out best for your needs.
TCL also offers various other household products including Vacuum cleaners, headphones, etc, which makes it a full-fledged electronics manufacturer.
8. LG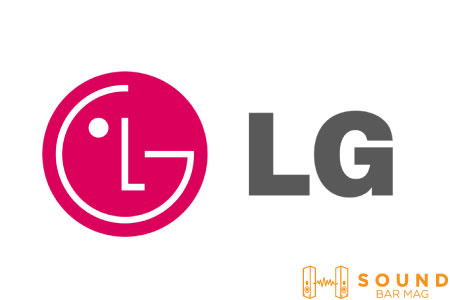 LG is one of the three famous electronics manufacturers from South Korea. LG started its operations in the late '90s. Although, this brand is mainly acknowledged due to its LG wallpaper TVs, still, the LG soundbars are second to none.
The LG soundbars offer unique features like they offer a factory-tuned sound that does not require any calibration. Moreover, they have a plethora of other elite features that make LG soundbars a lucrative fit for people seeking quality soundbars.
For instance, the majority of the LG soundbars come with Google Home Assistant support, which allows you to control the soundbar through the command of your sound, which is absolutely amazing.
Likewise, the LG soundbars offer an immersive sound experience, as they come with different audio channels like the 3.1, 5.1, & 7.1 audio channels. The low-frequency response, treble, and vocals on the LG soundbar are also worth admiring. 
Summing it up, if you are willing to spend money on a new soundbar, you cannot go wrong with the LG soundbars in any case.
9. Polk Audio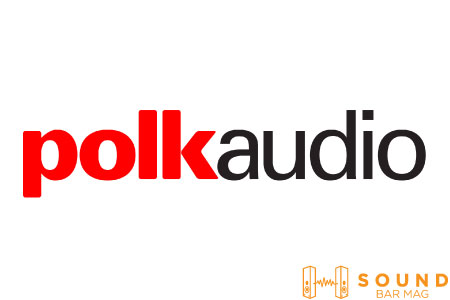 It would not be wrong to say that Polk is a soundbar specialist, and it is very obvious from all the soundbar lists that soundbar enthusiasts are in love with this audio brand.
Polk Audio has been designing and manufacturing audio equipment since 1972, and eventually, they have got all the credit due to them. Audiophiles always have the Polk audio soundbars on their list.
There is the React, Magnifi, and the Signa series on the Polk Audio list. A majority of these soundbars are equipped with the latest technologies, like Alexa, Google Home Assistance, etc to offer you the perks of the latest tech.
Likewise, the sound quality of the Polk soundbars is also impressive. You can individually feel the audio equipment in this soundbar. Also, the throttle, low-frequency response, and dialogue clarity on the Polk Audio soundbars are exceptional.
Moreover, these soundbars are available in different price brackets, sizes, and configurations, which allows you to choose a product according to your liking.
10. Nakamichi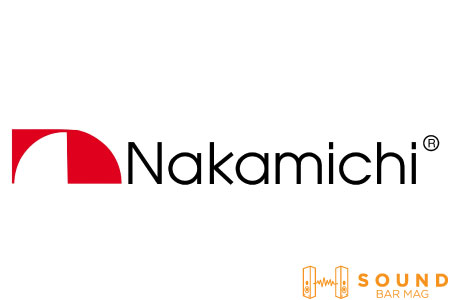 Nakamichi is a Japanese audio equipment manufacturer, which has been in the business for quite some time now and made a good name in the audio industry. The roots of the Nakamichi Audio go back to the cassette era, so now you have an idea, of how old this company actually is.
Nakamichi believes in high-quality products, and it is quite evident from its offerings too. The Nakamichi soundbars are of exceptional quality, offering pure sound, with technologically advanced features. 
Nakamichi offers soundbars in different channels, sizes, and sound options. So, you always have the room to pick the one that exactly fits your needs, which is amazing.
This brand is also immensely popular in the car audio community, as it offers a superior quality sound that is second to none in the car audio sector.
11. JBL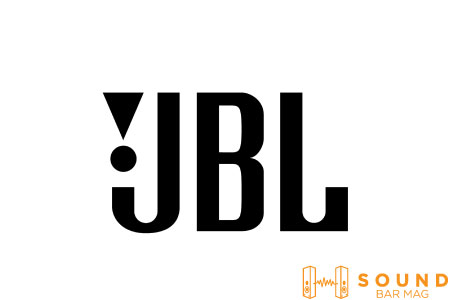 JBL is a manufacturer of audio equipment and offers superior quality sound at an affordable price. JBL soundbars are marvelous, as they offer premium-grade sound quality, and more importantly, the JBL soundbars add to the beauty of any room, as they make their audio equipment mainly for the youth, so you can expect some funky colors over here.
Talking about the JBL soundbars, these soundbars are made of fantastic quality, which is quite evident from the moment you see these soundbars. Additionally, these soundbars have very clear sounds with distinct bass, treble, and loud vocals. All these attributes have put the JBL soundbars on our list of the best soundbar brands. 
12. PHEANOO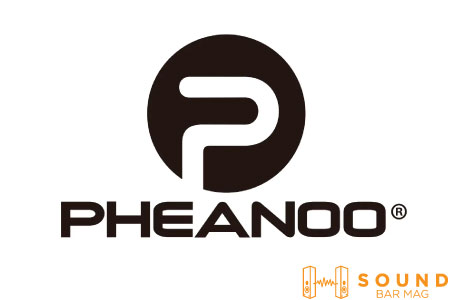 PHEANOO audio might not be as popular as some of the other mainstream audio brands on our list, but that does not mean this brand is not good enough.
PHEANOO is a Chinese brand, which focuses on soundbars only, and has only a few soundbar models available in the market, but they have crushed the soundbar market with their few soundbar models.
Their soundbars have thousands, and thousands of positive reviews online, people are just loving these soundbars.
PHEANOO offers quality, at an affordable price, which makes them an ideal fit for people who are looking for superior quality sound without breaking the bank. If you are low on budget, give this brand a try, and you won't be disappointed with it.
13. Denon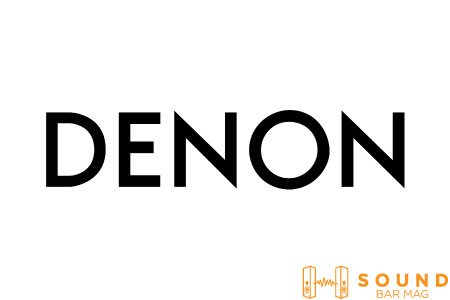 Denon is another Japanese brand on our list, that has soundbars on its offering, and the soundbars are actually quite good. The Denon soundbars are of premium quality and offer audiophile-level sound quality with a great balance of sound.
There are great chances that you might not have heard of Denon, as it is a niche audio brand, and the prices are also on the upper side, still, the sound quality is unmatched.
There are quite a few offerings from Denon, including the home theatre systems, speakers, and car audio. In our test, we were quite impressed by all of this equipment.
14. SENNHEISER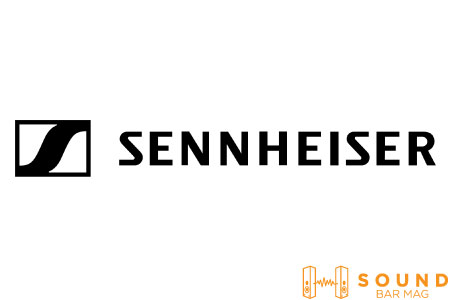 SENNHEISER is a high-end audio equipment brand, which has its main focus on audiophiles. This German Audio giant has been in the business since 1945 and has some serious fan-following.
It's one of the biggest audio manufacturers with a huge range of headphones, earphones, home theatre systems, speakers, and soundbars.
Since we are talking about soundbars here, so, we will stick to the soundbar side here. Soundbars are one of the hero products of the brand, and the sales are phenomenal.
Sennheiser soundbars are made out of the highest quality materials and offer exceptional quality sound, which is unmatchable on another brand.
Talking about the choice, there are tens of different soundbar models available on the Sennheiser list, so you won't have a problem choosing one that is right for your needs.
15. Philips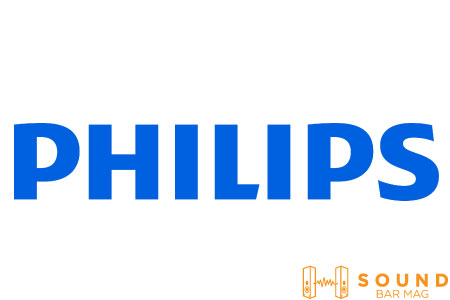 We all know that Philips manufactures many products and their products usually sell really well in the market, but the latest products of Philips that are making some buzz in the market are soundbars, this may be a surprise for many though. 
Philips gives you many options when it comes to soundbars and you can choose according to your needs and price whatever suits you the best. The sound quality of the soundbars is pretty much flawless and the technology isn't far behind when it comes to modern updates.
 The soundbars arrive with a subwoofer so you can enjoy a deeper bass and they offer a Bluetooth connection as well as an HDMI connection. You can also connect via the audio or optical input. The soundbars come in unique designs and they aren't too big in size,…
16. Hisense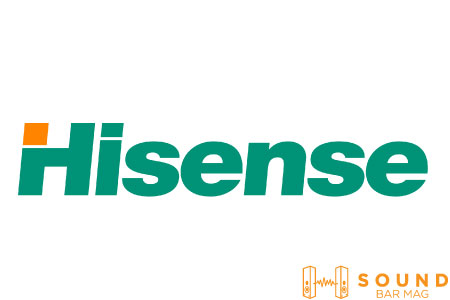 When it comes to quality, you can always trust Hisense. The Chinese multinational white goods and the electronic manufacturer is second to none when it comes to satisfying the consumers. You can surely say the same about their soundbars as well. 
The audio quality is absolutely amazing and the technology is up-to-date as well. They can surely offer good competition to the giants out there and they might just be able to edge out a few as well. You can easily place the soundbars and connect them with your TV. You can feel that you're right into the action instead of just hearing the action taking place. 
The soundbars create incredible sound with their unique design. The subwoofer ensures that you experience the perfect dynamic sound. The setup is smooth, the sound settings are easy to access and the user is bound to enjoy the experience.
17. Toshiba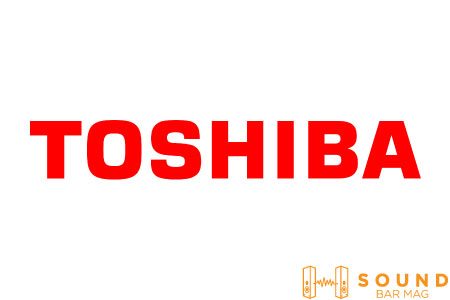 Toshiba sounds have entered the market and they're making some noise if you get the pun here. Gone are the days when Toshiba used to produce limited products, now Toshiba is producing pretty much everything when it comes to electronics and gadgets. 
The soundbars can give the competitive soundbars a definite run for their money. The audio quality is perfect and the technology is right up there with the modern updates.
 The soundbars come with Bluetooth connectivity which means that you can pair them up with your devices wirelessly and conveniently, in addition to this, the soundbars also offer Optical, AUX, and USB capability.
 If you want to enjoy the theatre-level bass from your bedroom, living room, or if you're in your vehicle, these soundbars should be your go-to gadgets. The soundbars are small and slim when it comes to size, so that makes it easier for you to place them anywhere and anywhere conveniently as they won't take too much space.
18. Panasonic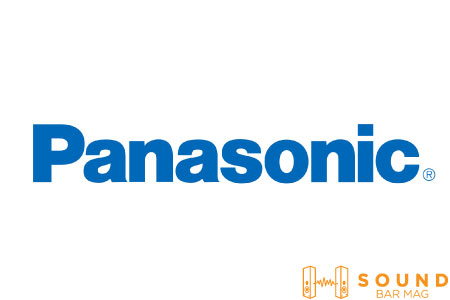 If you are looking for soundbars but are not able to find one, Panasonic has come up as a solution to your problems. Panasonic offers excellent soundbars with relentless sound quality and up-to-date technology that is second to none out there in the market. Panasonic soundbars got an excellent response in the morning and they're up and running in every alternate home if there's a need for home theatres.
The soundbars achieve an impressive output and their speakers deliver a dynamic sound that makes you feel quite close to the action. The soundbars have compact dimensions which means they can be placed anywhere, to enhance your watching experience, whether you prefer placing them below the TV, or mounting them on the wall, the ball is in your court. 
The soundbars have dedicated sound modes for the content you prefer to watch at that time. Whatever content you choose, you will feel it all.
19. Razer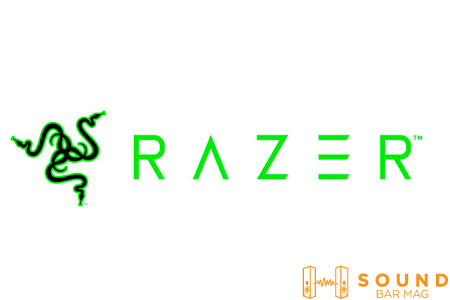 If you are a gamer, then you might know Razer for their peripherals, as they are a leading brand in that section. But, here, we have a surprise for you, Razer also manufacturers top-notch soundbars that have earth-shaking bass, exceptional quality dialogue clarity, and superior treble.
Razer Leviathan is the signature product by Razer, which offers a 5.1 channel immersive sound experience. The quality is exceptional, and all the other bells and whistles are also present in this soundbar like the subwoofer. The technological side of this soundbar is also worth-admiring. This soundbar offers Bluetooth, and WIFI connectivity, which is absolutely amazing.
Just like this soundbar, the rest of the soundbar models are also amazing.
20. Dell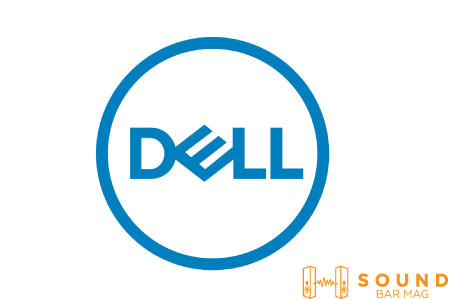 Dell soundbars have arrived in the market and boy they're doing well out there. We know Dell for producing laptops only, but they've expanded and they've started with soundbars, and it's safe to say that it isn't a bad start at all. 
 Dell offers a variety of soundbars in different prices ranges, so you can choose whatever suits you best. The quality is very good if not excellent the technology of the soundbars is quite up-to-date as well. 
The soundbars offer a stereo sound, are of a decent size so you can enjoy the audio of your favorite games or movies without the soundbars taking too much space. The amplifier is integrated within the soundbar with 2 stereo speakers. 
The soundbar is powered from the USB and can be connected with other devices through USB as well as the headphones wire. The best place recommended for setting them is under the monitor.
21. BYL
BYL is another soundbar specialist out of the PRC, which has gripped the market with its attractive pricing, and advanced features.
BYL currently offers soundbars only, and the soundbars offered by BYL are on-par with some of the most popular soundbar brands, and the prices are also reasonable when you compare them to similar brands.
If you are not willing to spend a hefty amount of money on a new soundbar, then we would advise you to put the BYL soundbars on your bucket list, and you won't be disappointed.
22. Bestistan
Bestistan doesn't lag behind the tech giants when it comes to soundbars. They offer a variety of products from soundbars to speakers, at various prices, you can choose the gadget accordingly to your needs or wants. 
The quality is unmatchable and the products are up-to-date with the modern technology out there. The soundbars come with Bluetooth connectivity, indicating that they can be connected with almost all of the devices you have at your office or workplace.
In addition to this, they have the AUX option as well if you want to connect the wired devices. The soundbars come with built-in subwoofers that replace the built-in speakers of your TV to deliver an awesome cinematic experience with deeper bass and whispers that are pretty much crystal clear. The soundbars can be set up below the TV screen, or they can be mounted on the wall as well.
23. SOULION
SOULION is another emerging audio-equipment manufacturer that offers the highest quality soundbars with a price-tag you can actually afford.
The SOULION soundbars have a very stylish design, and you cannot tell that you are having a cheap-quality soundbar by looking at it.
Moreover, the Soulion soundbars also offer unmatched sound quality with earth-shaking bass. We noticed that these soundbars offer better bass than some of the other popular brands on our list.
SOULION also offers other audio equipment such as headphones, speakers, etc. which is absolutely amazing.
24. Smalody
The Smalody soundbars and home theatre systems come in various prices that start from very low and can end up at very high, depending on your needs. The company has been in the market for quite some time now and offers various products.
 The quality of their products is unquestionable and the gadgets are quite up-to-date when it comes to modern technology. 
Most of their soundbars offer Bluetooth connectivity, which means they can be wirelessly connected with almost all of the devices you own at home or your workplace, moreover, most of the soundbars have the AUX input option as well if you want to connect them with wires.
Also read: Best Settings for VIZIO 5-1 Soundbar
Frequently Asked Questions (FAQs)
Which One is the Best Soundbar Brand in the World?
Sony is the best soundbar brand in the world, and there are plenty of reasons for supporting this claim. Firstly, Sony soundbars are of exceptional quality. Additionally, they offer an amazing soundbar, different configuration options, and technologically advanced features.
Is Sonos Better than Bose?
Well, personally think that the Bose soundbars are better than the Sonos soundbar, as they are more advanced, offer better soundbar, and you also have plenty of options that you can choose from, which is an absolutely amazing feature to have.
Are LG or Samsung Soundbars Better?
Yes, both Samsung and LG make quality soundbars, which offer a superior sound experience. Moreover, there are plenty of models, and makes available, which makes it easier to get the right soundbar for your choice.
Read also: Samsung Soundbar Equalizer Settings
Conclusion
There are hundreds and hundreds of soundbar brands available in the market, which ultimately makes it harder to hunt the right soundbar for your needs.
Thus, for your convenience, we have compiled this complete list, in which we have put together the best soundbar brands, so you can easily choose the right brand according to your needs.
You can tell us about your favorite soundbar brand in the comments section below, and we would love to hear it from you.
Read also: Best Settings for Samsung Sound bar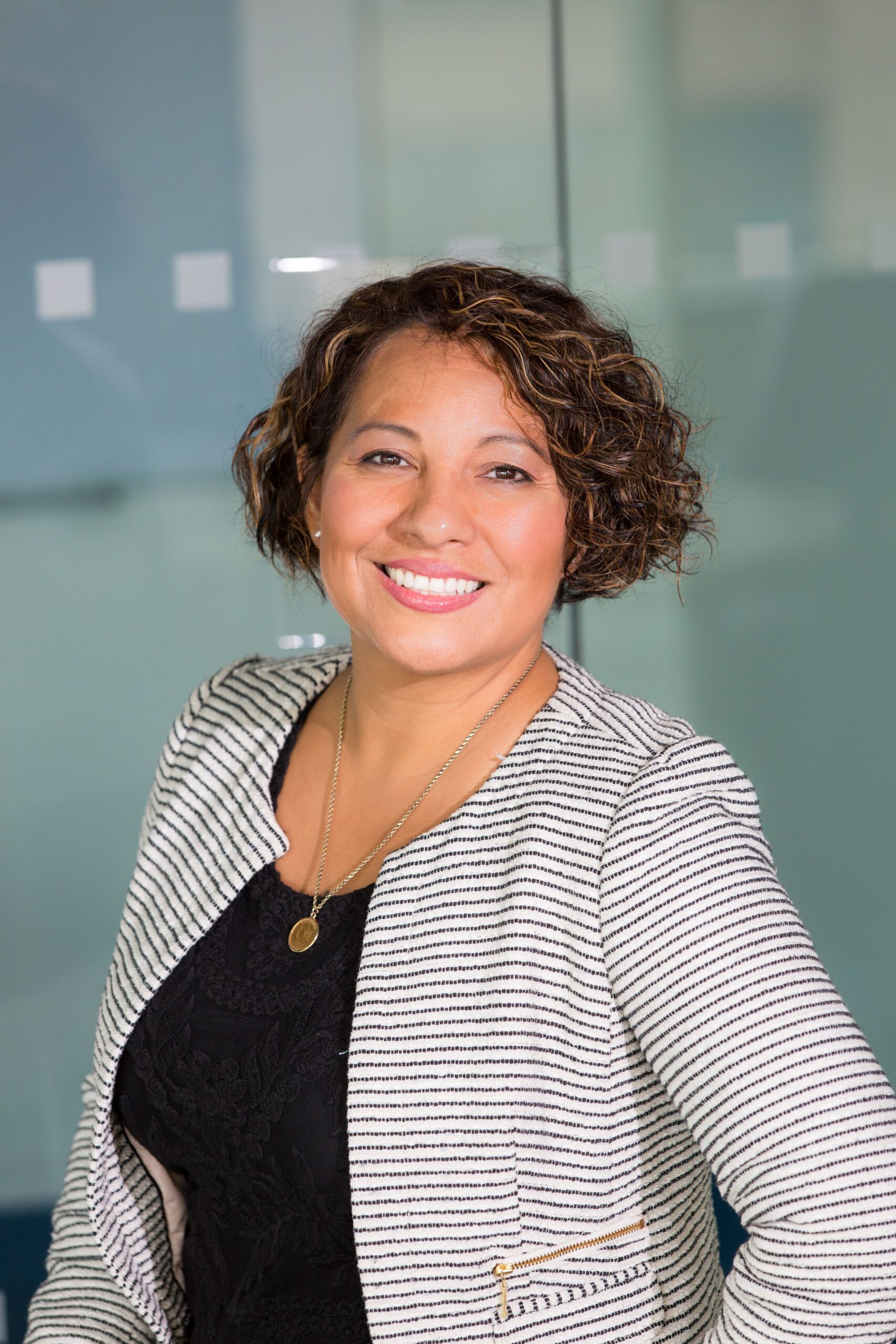 Mia Evelyn is a soundbar specialist and she love to test and review different soundbar brands. She shares her neutral and in-depth reviews through the Soundbar Mag.