We assume you are finding a high-end or premium soundbar with exceptional sound performance to turn the tables for your gaming, TV streaming, or podcast listening experience.
Getting the best soundbar under 1000 is not hard, but it's a huge amount, so better to invest in the right product that matches your personality, music taste, and lifestyle.
Soundbars can definitely provide a theatre-like experience with compelling built-in speakers and valuable specs. So, let's find out the top trending best soundbars under 1000 in the market that can transform our listening experience in no time.
List of the Best Soundbar Under $1000 in 2023
1. LG SP9YA 5.1.2 Ch Dolby Atmos Soundbar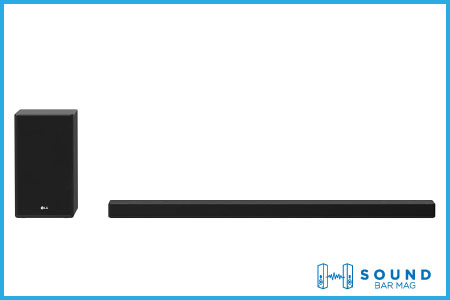 LG S09YA is a 5.1.2 high-end channel soundbar for mixed usage and home theatre setup. We didn't think much before inviting the bar to our testing facility because we trust LG's products.
It didn't disappoint us by producing a terrific yet cinematic sound performance with deep bass and excellent clearness with the built-in Meridian technology. It has some advanced features and a stunning design that makes it the ideal home choice.
The soundbar also integrates LG TV AI Processor, which enriches the listening experience by connecting to LG TVs as the technology perfectly syncs the content. We also examined the performance with LG TV and were shocked by the perfect alignment.
Moreover, the soundbar throws an aesthetically pleasing design with metallic grills and touch-sensitive control buttons. However, the wireless subwoofer is as traditional as the low-profile soundbars and still delivers weighty bass performance.
The soundbar is 48.1 inches wide, so it may not fit between the TV legs, but mounting it on the wall won't make you regret it. Besides, the soundbar may not impress you with wired connectivity options, including Optical, USB, HDMI input/output and ARC.
Still, the wireless options with Bluetooth, Wi-Fi, Apple Airplay, and Chromecast support are worth praising. Bluetooth has a wide and stable range, and we liked its ability to recognize devices quickly.
Above all, the sound performance with full-range drivers, woofers, tweeters, and center channel makes the deadly combination and delivers what any audiophile would want.
It features several EQ presets to customize the sound according to the contents, and the virtual surround features create a 3D sound effect for an immersive listening experience.
Besides, the central channel's vocal clarity is great, making the content crystal clear to understand. In addition, Dolby Atmos, Dolby Digital, and DTS: X technology turn the tables in music streaming by pushing the volume high without compressions.
Therefore, LG SP9YA is worth having a soundbar under 1000 if you want a luxurious TV watching, podcast listening, and gaming experience.
Check: Recommended Soundbars for the Money
Pros
• Attractive design
• Premium audio quality
• Excellent wireless connections
• Advanced audio format support

2. Sony HT-G700 Soundbar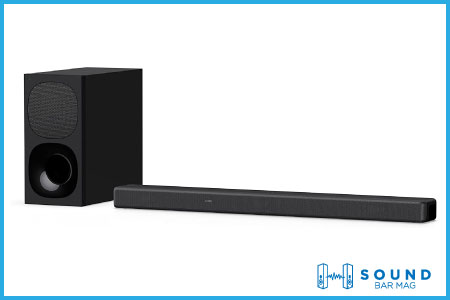 Sony HT-G700 is a 3.1-channel soundbar with a wireless subwoofer designed to satisfy your everyday music-listening needs. It also comes with solid built quality and a metal grille at the front concealing all the built-in drivers.
It is a premium soundbar that offers 7 different EQ modes to enhance the dialogue and audio production. We liked the DSP technology as it can customize the sound output rapidly according to the content for a premium experience.
Its Dolby Atmos support brings energy to the room as it pushes the driver to get wild and bounces off the ceiling, so it feels like coming from different directions.
In addition, the punchy and bloomy bass boosts the excitement while listening to the music at a high volume. However, the noticeable compression can be a turn-off.
The soundbar creates a wider stereo soundstage with a maximum frequency range, and the center channel focuses on polishing the spoken word delivery.
Besides, the other features like Night mode to soften the music, auto-volume adjustment to reduce the annoying commercial backgrounds and virtual surround effect provide a premium acoustic performance.
The setup and pairing of the device are easy via included remote control and multiple connectivity options. The soundbar contains HDMI input/output, HDMI ARC for TV streaming, and optical digital.
Hence considering all the features and heavy sound output with a wide frequency level, we recommend the bar to use for everyday use at home.
Pros
• Decent sound profile
• Excellent centre channel performance
• Atmos, Digital, and DTS support
• Bluetooth streaming
• Multiple EQ presets

3. LG SPD75A 3.1.2 Ch. 400W Soundbar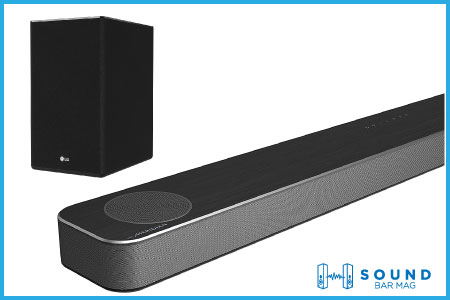 Whether you are getting a soundbar to connect with LG TV or setting a wide home theatre setup, LG SPD75A is the perfect sound system to consider. From unboxing to setting it up to turning it on for testing, we didn't face anything unusual.
The 3.1.2 channel soundbar with a modern design and intriguing features brings energy to your entertainment life. The soundbar integrates Meridian audio technology to expand the sound delivery and make listening more exciting.
The 3.1.2 channel setup refers to the full-range and height channels and a dedicated center channel and woofer that supports Dolby Atmos and DTS: X technology for spacious sound performance.
While testing, we noticed the dialogue is crystal clear to watch your favorite shows and listen to the podcasts seamlessly. We also examined the performance with the news; everything was easy to understand.
High-frequency audio with 400W output power is enough to turn the tables for gaming. High-resolution audio up to 24 bit/96kHz gets extremely loud without making you sense any distortions. Furthermore, the setup and controlling of the device is also easy with a remote control and smartphone app.
Above all, the compatibility with Alexa, Bluetooth, and Wi-Fi makes the soundbar a smart device. But the plenty of wired connections, including USB, HDMI ARC, and optical digital, are also worth appreciating.
Pros
• Lots of advanced features
• Compatibility with wide audio formats
• Voice assistant support
• Wireless connections and Chromecast
• Wireless subwoofer with 220W output power

Cons
Limited bass performance
No warm sound output

4. New Bose Smart Soundbar 900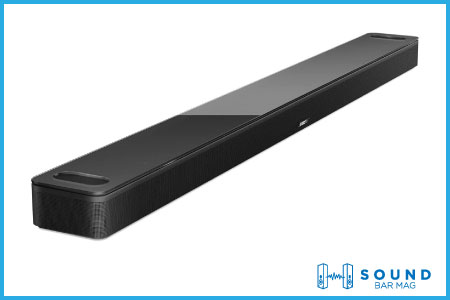 Bose is famous for launching powerful products with the latest features to satisfy their customer's music requirements, and the Soundbar 900 could be your next best soundbar for under $1000.
The bar may sound expensive, but the latest audio format support and clear sound projection are worth using. It also came safely packed and in great solid construction that is designed to last.
The New Bose smart soundbar 900 is multichannel, producing loud, shaking, and deep sound output with next-level detailing. Apart from its stunning design, the soundbar is versatile enough to blend in different environments.
Dolby Atmos and DTS support enriches the sound and fills the void of boring parties. As soon as we turned it on, it didn't take much time to break in and throws some powerful bass notes to elevate the mood.
Also, the long and wide soundbar houses 9 drivers, including four full-range racetracks, two tweeters, a center channel, and dual up-firing drivers with Dolby Atmos.
All the drivers work together to deliver a cinematic experience at the user's convenience. The Chromecast and Alexa support boost the excitement because they open doors to unlimited online music streaming.
The Bose 900 features rich connectivity sources, including HDMI ARC for 4K TV streaming, Wi-Fi for online streaming, Apple Airplay, optical digital, USB, etc.
Moreover, connecting the subwoofer will give you a taste of the rich and punchy bass that every fast-action game requires. So, the new Bose Soundbar 900 is worth investing in if you want a reliable soundbar under 1000 dollars.
Pros
• Stunning design
• Dolby Atmos
• Alexa ready
• Gets loud with no distortion
• Excellent dialogue clarity

Cons
• A little expensive for the features

5. SAMSUNG 3.1.2ch Q700A Soundbar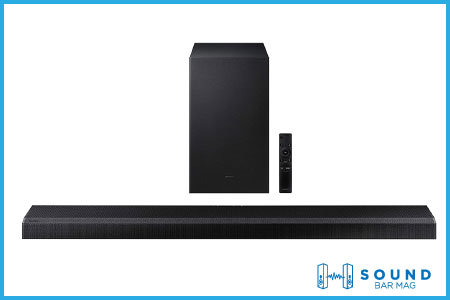 We also have a blasting Samsung Q700A, which is a 3.1.2ch soundbar that makes sound from the front, above, and side of the device and fills the room with thrilling performance.
It is a multichannel soundbar, and all the drivers are Dolby Atmos, and DTS: X certified to set a wide soundstage with clarity and promising tuning. It creates great party vibes with the sound delivery that moves us.
We liked how it is a complete home theatre soundbar containing 3 channels, one built-in woofer, and two up-firing channels to produce quality sound. It houses a center channel that enhances the dialogue and sound to understand better.
Apart from that, connecting the device with others wouldn't consume much time with Bluetooth and Wi-Fi. Also, you will get optical, USB, and HDMI port inputs to pair TV or gaming consoles with excellent stability.
Moreover, the Q-Symphony technology synchronizes TV content and accurately delivers the sound to fill your space with realistic yet dramatic sound. All the audio production tracks smoothly with the scenes whether you connect Samsung TV or any other for an immersive watching experience.
Furthermore, the soundbar was easy to run and navigate as it operates via your commands, thanks to Alexa support. Besides, you can manage sound volume, adjust sound modes, and enable or switch connections via Alexa.
Pros
• High sound projection
• Panoramic sound
• 3D directional audio
• Wireless streaming
• Terrific dialogue enhancement features

6. Sony Z9F 3.1ch Soundbar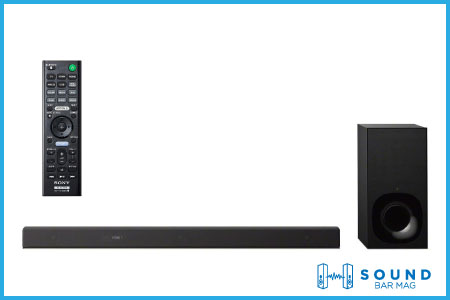 Sony Z9F is a famous 3.1ch soundbar catching attention for its surround sound effects and clear dialogue performance. It is also an entry-level 3.1-channel soundbar with a wireless subwoofer for an immersive listening experience.
Whether upgrading TV speakers or finding something to enjoy dramatic music, Sony Z95 can be your first choice as it has become ours. The music fills the room in no time and gets loud without any distortions.
A smart soundbar supports Dolby Atmos technology and produces spacious sound for online gaming and casual music streaming. The rich and fulfilling sound was so satisfying to hear, especially when there were no harmonic distortions.
Apart from DTS and Dolby Atmos compatibility, the soundbar lets you customize sound according to the content with its seven different sound modes.
The modes automatically adjust the audio quality, bring the bass during music listening, and soften the commercials while streaming shows. Moreover, the center channel enhances the dialogue by isolating spoken words from the background tunes.
The wireless sub can take care of the required bass, but you can adjust it according to your usage and preference. The controlling, adjustments, and setup is seamless with Alexa compatibility.
Yes, you can manage your soundbar via voice commands and have a luxurious experience while parties or movie nights. We had fun navigating the bar without using any component or tool, like an annoying remote.
Connecting the soundbar with an external device is as easy as it sounds. You will have Wi-Fi, HDMI ARC, eARC, optical digital, Bluetooth, and Analog input to use. Besides, online music streaming via Spotify or Amazon is just a button away.
Pros
• High-resolution audio
• Multiple sound modes
• 4K HDR passthrough via HDMI
• Alexa support

Cons
• Narrow frequency response range

7. Samsung HW-Q60R Soundbar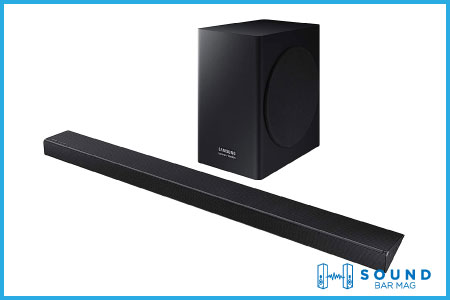 At last, we have another product from the industry-leading brand that won't stop surprising us with its excellent product range. It came on time and in excellent condition, and setting it up wasn't a hassle either.
Samsung HW-Q60R is a 5.1ch soundbar with all the smart features you would expect at this price. The soundbar connects to other devices via wired or wireless options, including optical, Bluetooth, and Wi-Fi. We loved the Bluetooth range.
Also, the 4K pass through and HDR compatibility via HDMI are worth noticing to deliver an excellent TV streaming experience. It is another compelling soundbar from Samsung in our recommendation list of the best soundbar under 100.
Undoubtedly, like any other high-end soundbar, HW-Q60R produces a room-filling clear sound that comes from all directions. Though it has a traditional Samsung design with a grilled texture all around, the wireless subwoofer is nothing but a box with a powerful driver inside.
However, the soundbar is 43.3inches wide, so you need to make a sweet spot for it to perform at its full capacity. Also, it wasn't handy enough to move or slide whenever you wanted.
This premium Samsung soundbar integrates Acoustic beam technology that delivers panoramic audio, which is a directional sound property to make you immersed in the scene.
Also, a dedicated center channel ensures clarity and transparency of the vocals to make the music, TV, and any sound-related content more exciting. It is a valuable audio delivery quality for gamers as they feel like part of the game with realistic music.
Also, Bluetooth, 4K pass through, and Game mode are some of the highlighting features that make it worth purchasing a soundbar. It also turns the place into an entertainment hub by elevating TV sound and setting the wide soundstage by expanding music delivery.
Pros
• 4K passthrough
• Adaptive sound and gaming pro mode
• Acoustic Beam technology
• Terrific vocal delivery with a special channel

Best Soundbar Under $1000 – 2023 Buying Guide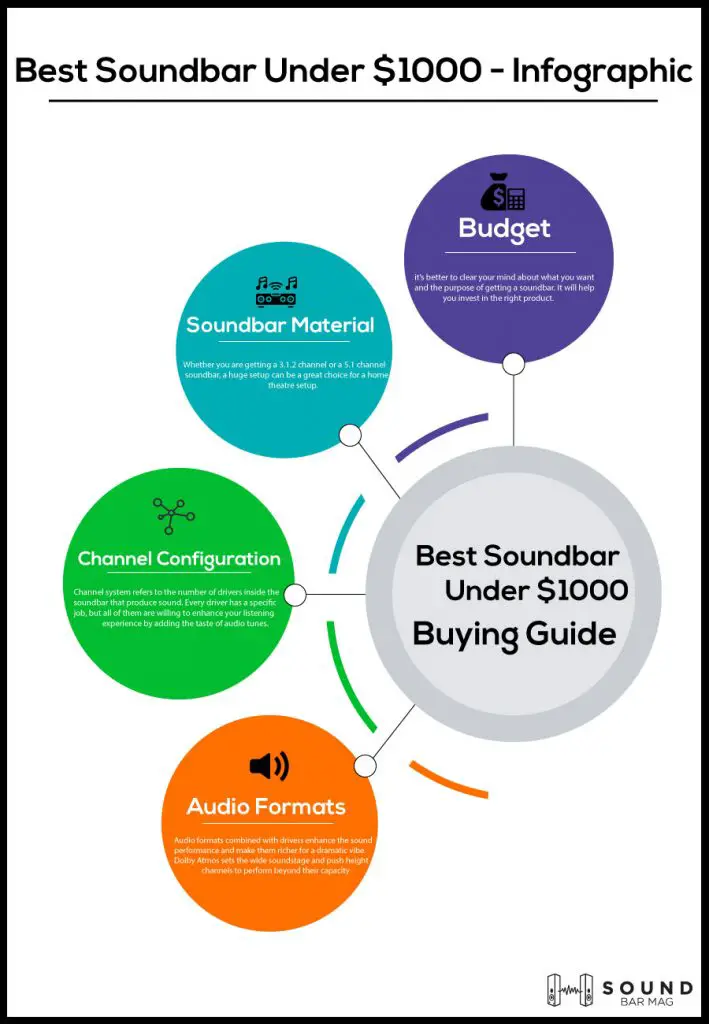 Getting a soundbar under 1000 is not a risk but a thoughtful decision to set a home theatre or cinematic vibe while not breaking the bank. Soundbars can get wild deliver punchy bass and balanced sound projection for every type of content.
However, besides finding the right soundbar for your requirements, considering other related factors is also part of the shopping. Therefore, we will highlight some common but necessary elements that require your attention to get the soundbar under $1000.
Budget
You are here because you have set your budget to get the best possible soundbar under 1000. But a dollar grand is more than you can imagine, and you should be sure to invest such a huge amount in any soundbar.
Since the soundbar price varies with its sound quality, channel configuration, and other advanced features, it's better to clear your mind about what you want and the purpose of getting a soundbar. It will help you invest in the right product.
Soundbar Material
Whether you are getting a 3.1.2 channel or a 5.1 channel soundbar, a huge setup can be a great choice for a home theatre setup. The sound bar under $1000 shouldn't be limited to place in your living rooms for TV streaming and casual music listening. Therefore, the built material should be durable and environmentally friendly for the outdoor/backyard movie or party environment.
Soundbar Size
The more drivers your soundbar has, the more space it will need to stay inside, so the size varies with the channel configuration. You can get the soundbar under the 38- 47-inches size range, so you should be prepared beforehand and find its sweet spot.
Many soundbars come with mounting brackets, but many prefer to place them under the TV. So, if you are one of them, better estimate the distance between TV legs and get the soundbar accordingly. Though, you should know the sound performance does not have anything to do with the placement.
Channel Configuration
Channel system refers to the number of drivers inside the soundbar that produce sound. Every driver has a specific job, but all of them are willing to enhance your listening experience by adding the taste of audio tunes.
All the soundbars mentioned above comprise full-range drivers, tweeters, height channels, and center channels. It is a complete setup that will be a game-changer by providing clear, crisp, and loud sound.
Audio Formats
Audio formats combined with drivers enhance the sound performance and make them richer for a dramatic vibe. Dolby Atmos sets the wide soundstage and push height channels to perform beyond their capacity and fills the room with directional sound.
It minimizes the distortion and compressions that soundbars usually throw at a max volume so that the end-user will receive the soft, crisp, and clear audio.
Connections
Flexible connectivity is always exciting as it gives room to connect any device with the soundbar and get the most out of it. Every device has different pairing options, like the TVs, gaming consoles, and media players can connect via HDMI ARC or USB, Laptops and TV with HDMI, optical digital, or Bluetooth, smartphones with Bluetooth, or Analog, etc.
Moreover, Apple AirPlay or Chromecast support enables online music streaming via Amazon, Spotify, and other platforms. So, any connectivity options matter with the soundbar. Fortunately, you will find a huge variety of options with the best soundbar under $1000.
Also read: Best Settings for VIZIO 5-1 Soundbar
Frequently Asked Questions (FAQs)
What is the best soundbar Under 1000?
Sony Z9F is the best soundbar under $1000 with a 3.1ch setup and Alexa compatibility. Its different sound modes optimize the sound quality to make it better and richer according to the content, and wireless connectivity makes the device flexible for different devices.
Is Bose soundbar better than Samsung?
Bose and Samsung produce famous, powerful, and modern-looking soundbars at an affordable price range. But Samsung integrates AI and other symphony technology to elevate the sound to make it more spacious and clearer. So, if budget is not a concern, and you want to enhance your music listening experience, Samsung soundbars are worth trying.
How long do soundbars usually last?
Soundbars usually last for 7-8 years, even with rough usage. If you invest in a powerful soundbar that comes with robust built quality and advanced features integration, you are good to go for many years with an incredible sound performance.
Bottom Line
Any electronic device you frequently use is not spending but an investment, so it deserves your attention. This article will help you find reliable and powerful soundbars that produce pleasing sound and come with a fascinating design to complement your home décor.
So, fasten the seat belt and make the right decision with a clear mind since it's about what you hear.
Read also: Samsung Soundbar Equalizer Settings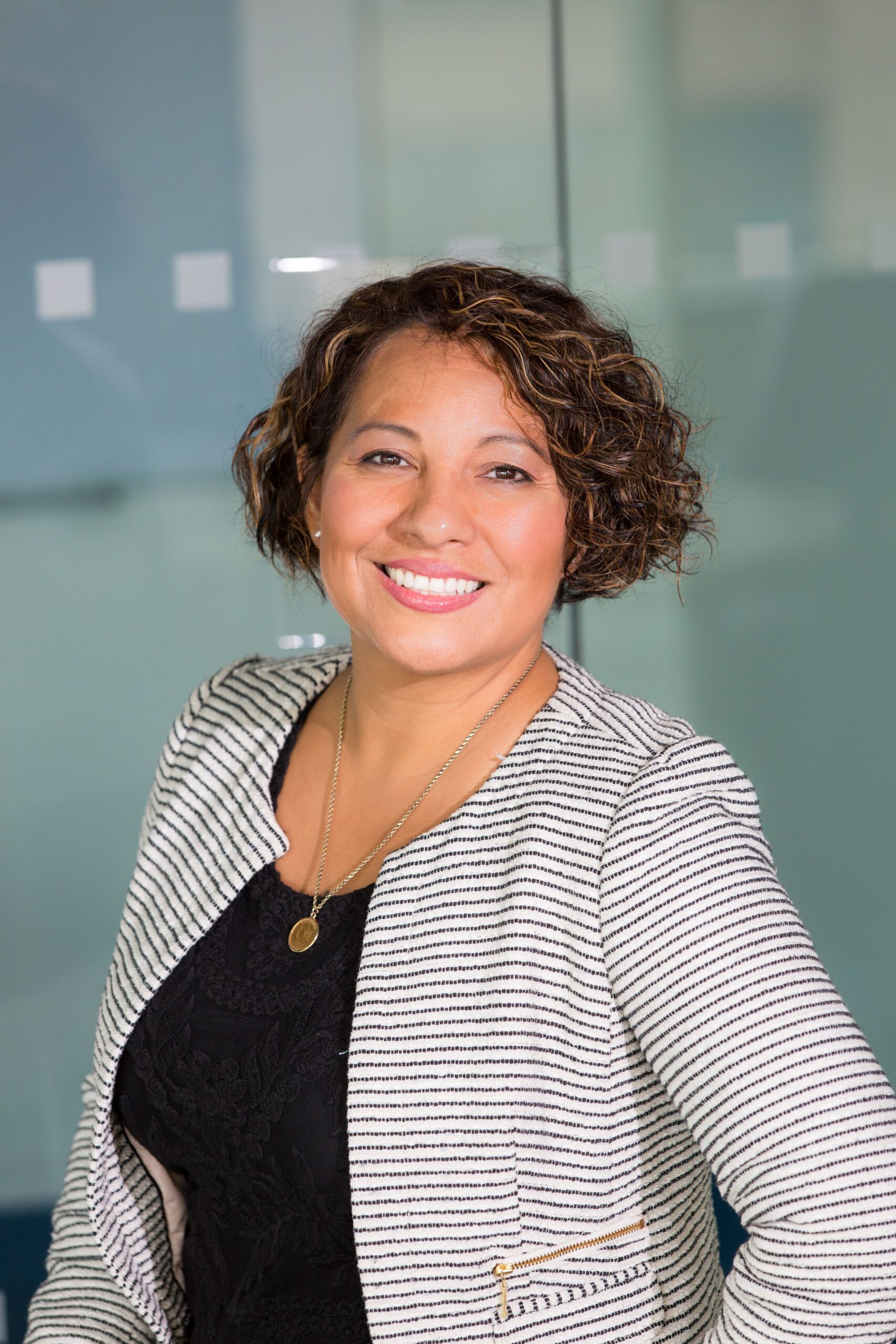 Mia Evelyn is a soundbar specialist and she love to test and review different soundbar brands. She shares her neutral and in-depth reviews through the Soundbar Mag.