After getting the Samsung TV, your next craving must be setting up a home theatre system. Smart TV features can be thrilling, offering much more entertainment besides the tremendous display performance. But connecting multiple powerful speakers with a TV can cost you a fortune.
Therefore, after examining the huge market and trying multiple speakers, we recommend getting a powerful and phenomenal soundbar that contains multiple speakers.
The best budget soundbar for Samsung TV can be a decent addition for multiple usages, including music listening, watching or listening to dialogue-sensitive content, and enjoying balanced treble or deep bass on your occasions.
We are adding 3 top soundbars that are budget-friendly, deliver quality sound, and offer different exciting features to enhance your TV-watching experience. Let's explore.
List of the Best Budget Soundbar for Samsung TV in 2023
1. Samsung A550 Soundbar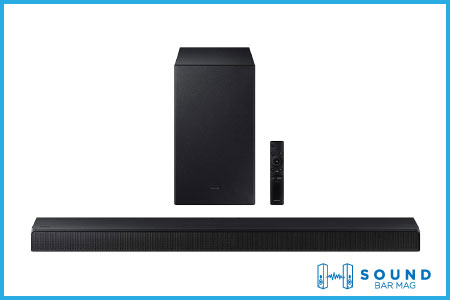 Samsung A550 is a decent 2.1-channel soundbar with Dolby 5.1 and DTS Virtual: X formats for immersive surround sound with no delays and maximized clarity.
It may not be a complete entertainment setup, but with a wireless subwoofer and remote control for convenient navigation, it is close to providing a cinematic experience at home.
The soundbar has an attractive appearance in black, and the body hosts dual full-range drivers at the front. Samsung is definitely known for its quality vocal delivery and balanced treble, which this budget-friendly soundbar is also willing to offer.
It delivers precise audio, and the multiple sound customization modes greatly help adjust the audio delivery according to the content playing. The game mode is our ultimate favorite as it delivers the sound that moves with the action.
The dialogue pronunciation is also satisfactory, but a discreet center channel is a big miss in this superior product. The dialogue clarity was struggling at high volume levels, especially with the music. But it was fine with the news and movies.
The soundbar also offers treble and bass adjustments for your taste via a remote. The wireless subwoofer performs at its full potential, and a bass boost option also instantly amplifies the bass to double the fun.
At last, Samsung A550 offers decent connectivity, including digital optical and Bluetooth technology. There is also an HDMI ARC input port at the rear panel for convenient pairing with Samsung TVs, and it performs reasonably well with the audio.
Benifits
• Dolby Digital 5.1 to reduce sound delays
• 360 sound performance
• Clear dialogues
• No distortions
• Bass boost
• Adaptive sound lite

Drawbacks
• Lack of Atmos
• No center channels

2. Creative Stage V2 Soundbar
Smart TVs deliver everything except a quality audio performance. But thanks to the soundbars like Creative stage V2, which performs as a powerfulspeaker despite having limited channel configuration.
It is a 2.1-channel soundbar like A550 but offers much better sound performance with adjustable treble and bass for next-level entertainment. Making the adjustments can be tricky for beginners, but the included user guide helped us.
It delivers heavy stereo with frequency range features up to 55-20,000 Hz, so you can expect room-filling loud sound without any noticeable distortions.
The dialogue performance is also top-class for news, podcasts, and movies, even without center channel, so you won't miss a word while watching TV or movies. However, with music lyrics, it could be better.
Additionally, with great connection strength, it connects seamlessly with media devices using optical, USB, ARC, and Bluetooth 5.0. It is definitely one-step entertainment for everyone in the house. The remote control helps switch connections, adjust treble or bass, and control other playback functions.
The built quality is also powerful, and the look is aesthetically pleasing, perfect for mounting on the wall using the available brackets. Get ready for the wide surround experience with crisp, loud, and clear sounds.
The only drawback or limitation in the bar is the lack of advanced audio formats or voice control support. Otherwise, this best budget soundbar for Samsung smart TV blends with every environment and provides cinematic sound performance.
Benifits
• Loud sound output
• Clear dialogues
• Surround sound
• Decent frequency
• Thumpy or deep bass
• Remote control included

3. VIZIO V51-H6 Soundbar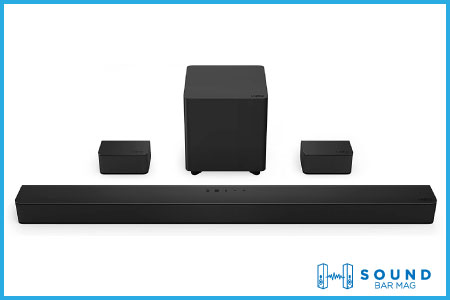 After discussing the two top-notch entry-level soundbars for TV watching, it's time to introduce the VIZIO V51-H6, featuring a 5.1 system configuration, wireless subwoofer, and voice control support to provide a luxurious watching experience.
It is an entertainment package featuring one sleek and elegant soundbar that hosts multiple speakers at the sides, front, and center, dual rear speakers for surround sound, and a wireless subwoofer for quality bass.
The bar gets loud at 96dB level, and the frequency range up to 50Hz to 20kHz will give you a great and immersive listening of your favorite music. It instantly filled the room with rich and powerful musical notes banging the windows as we tested it in small rooms.
The bar is also an incredible device for gaming as the sound moves with directions that keep you immersed and double the enjoyment level.
Thanks to Dolby Digital decoding, there are no voice delays and compromised dialogue clarity. The dedicated center channel also enhances pronunciation for better clarity.
In addition, the bar is compatible with DTS:X format that ensures room-filling, floor-to-ceiling heavy sound performance for endless entertainment.
The connection is also decent with HDMI, optical, and Bluetooth. Voice control support via an input port can take care of connections, sound adjustments, balancing the treble, and tuning over your voice commands.
So, it is a great investment for the Samsung smart TV under a certain budget limit.
Benifits
• Room-filling 3D sound
• Voice assistant input port
• DTS virtual
• Realistic sound delivery

Frequently Asked Questions (FAQs)
What is the best budget soundbar for Samsung TV?
Vizio V51 is the best one with rear speakers and a wireless subwoofer. It is a 5.1ch soundbar with maximum power output and multiple connection support for easy pairing and endless fun.
Do cheap soundbars worth it?
If the pocket-friendly soundbars match your requirements, blend in with your environment, perform better than TV speakers, and take your entertainment to the peak, they are worth it.
Bottom Line
Whether you want an entry-level soundbar to connect with a soundbar or a heavy speaker system, you will find all in our discussion of the best budget soundbar for Samsung smart TV.
Your priority should be a clear and loud sound that comes from every direction and fills the room instantly while getting a soundbar. Also, never forget to choose the connection compatibility of your Samsung TVs to save unwanted trouble.
Also read: Best Settings for VIZIO 5-1 Soundbar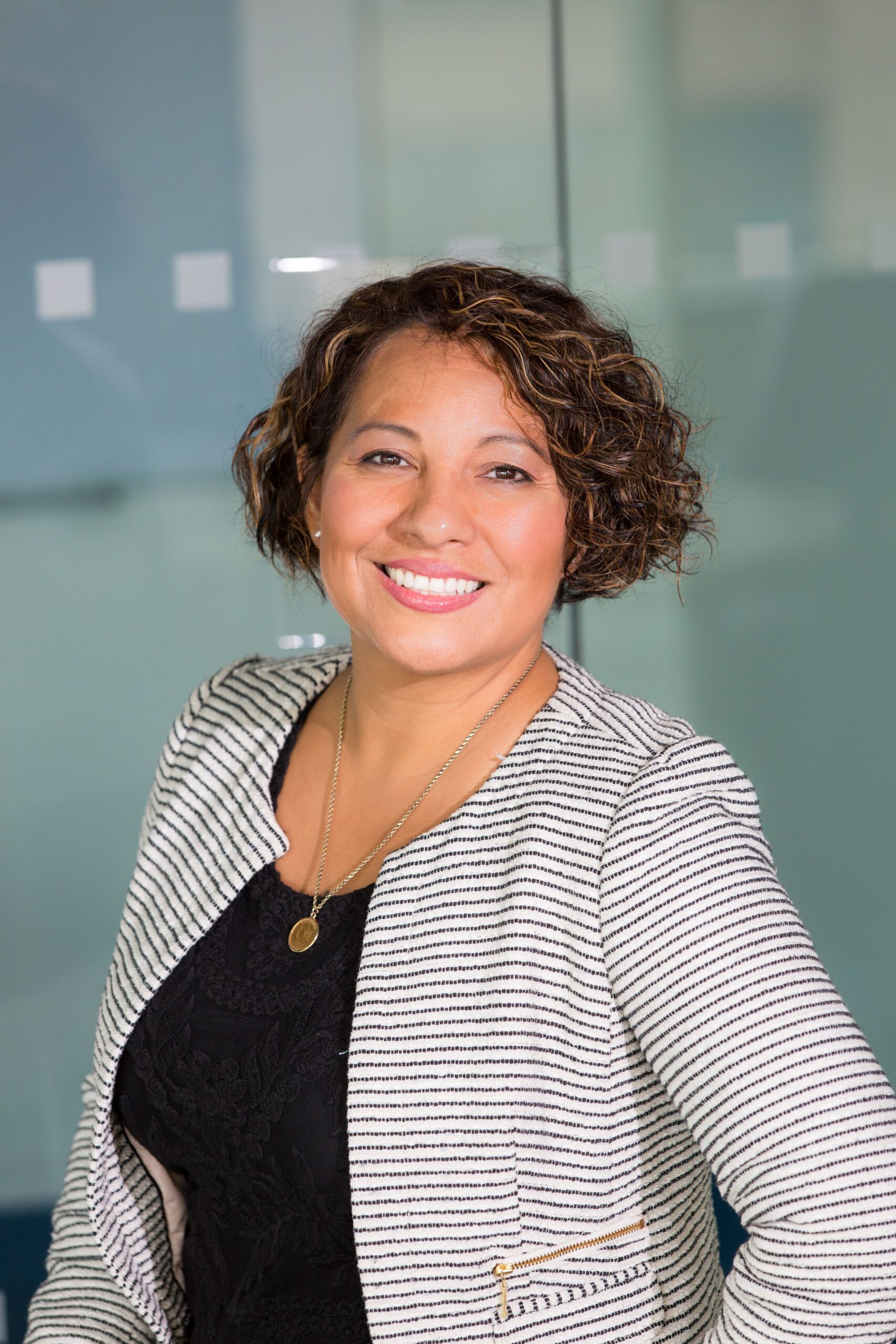 Mia Evelyn is a soundbar specialist and she love to test and review different soundbar brands. She shares her neutral and in-depth reviews through the Soundbar Mag.