Are you looking for a speaker to boost your TV-watching or music-listening experience and complement your home décor?
Well, look no further, as the TCL Alto 8i is the ideal solution to all your music listening needs, despite your preferred genre.
This subtle sound bar boasts impressive features that will elevate your TV's sound quality to deliver an immersive and cinematic experience right in the comfort of your own home.
With its powerful technology, exceptional sound quality, and stylish design, this soundbar is a game-changer that will take your TV viewing experience to the next level.
In this review, we'll look closer at the features and performance of the TCL Alto 8i soundbar to help you decide if it's the right fit for you.
TCL Alto 8i 2.1 ch Dolby Atmos Sound Bar with Built-in Subwoofers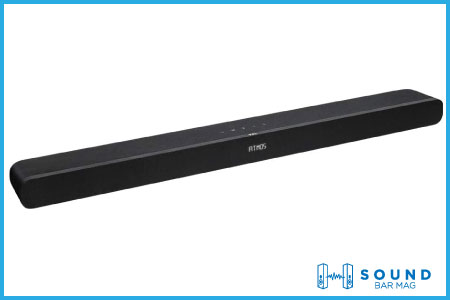 Unboxing the TCL 8i Soundbar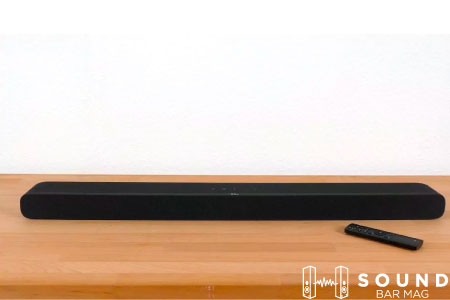 The unboxing experience of the TCL 8i was super smooth, as the soundbar came in handy packaging that didn't give us a hard time opening or clearing the mess.
It came in excellent condition, thanks to the protective foam and some other packaging stuff that kept the bar safe and secure. Other things included a remote with batteries, a power cord, a mounting kit, and a user manual.
It was a quick unboxing, and setting up was also a breeze with Bluetooth and included power cord.
Size and Design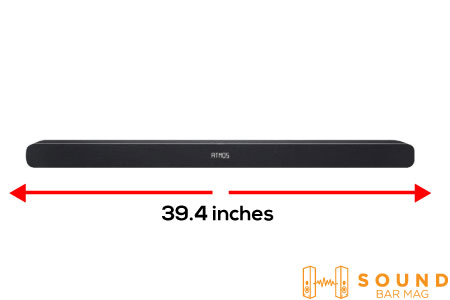 The TCL 8i is an impressively sleek and stylish device designed to complement any home entertainment setup. The slim profile measures only 39.4 inches, which is noticeable enough if you mount it under the 50-inch TVs.
The soundbar's design features a minimalist aesthetic with a matte black finish, giving it a modern and sophisticated look. It has a slim profile with a depth of just 2.5 inches, making it an unobtrusive addition to your entertainment center.
Besides being beautifully designed and thoughtfully craftsmanship, its build quality also seems sturdy and built to last.
Channel System
The TCL Alto 8i soundbar features a 2.1 channel system, which means it has two full-range speakers for left and right audio channels and a separate subwoofer for adding a bass touch.
This configuration is ideal for small to medium-sized rooms and delivers a high-quality audio experience without overwhelming the space.
Despite having only 2.1 channels, the TCL Alto 8i soundbar can still produce impressive and immersive sound quality with full-range drivers and separate tweeters.
Also, while some soundbars offer more channels, such as 5.1 or 7.1, a 2.1-channel system is still an excellent choice for those who want to upgrade their TV's sound quality without breaking the bank or taking up too much space.
Connectivity Options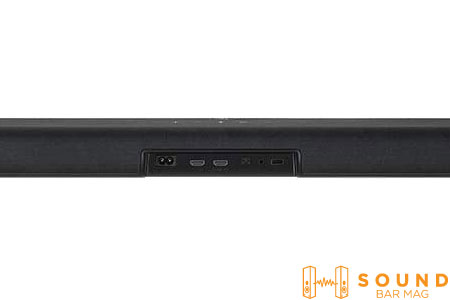 The TCL Alto 8i soundbar offers different connectivity inputs that make it easy to use with various devices. It features HDMI ARC (Audio Return Channel), which allows you to connect it directly to your TV using a single cable and operate it with a TV remote.
In addition, 8i also offers Bluetooth connectivity, which allows you to easily stream music and other audio from your smartphone without cable clutter. This feature is perfect for those who want to enjoy their favorite songs or podcasts without switching on the TV.
You will also find some inputs at the rear panel, including optical, USB port, 3.5mm headphone jack, etc. It lets you connect it to a wide range of devices, including laptops, gaming consoles, and other audio equipment.
Control and Navigation
The TCL Alto 8i soundbar kit includes a user-friendly remote that adjusts the volume, audio settings, and connection sources. The remote features an intuitive layout with clearly labeled buttons that make it easy to use.
In addition to the remote control, the TCL Alto 8i soundbar also offers voice control through Google Assistant and Amazon Alexa. That means you can use voice commands to adjust the volume, change the audio settings, and even control the playback of your music or movies.
Some manual buttons on the soundbar give you quick access to the functionality, saving you time and hassle and keeping the entertainment going.
Sound Performance
The TCL Alto 8i soundbar offers incredible sound output that is sure to enhance your home entertainment experience. Its 2.1 channel system and dual built-in subwoofers deliver powerful, dynamic sound filling the average size room.
One of the standout features of the TCL Alto 8i is its sound modes. It comes with three different sound modes – Movie, Music, and News – designed to optimize the sound for different types of content.
Whether watching an action-packed movie or listening to your favorite album, the soundbar will automatically adjust the settings to deliver the best possible audio experience.
The soundbar also features Dolby Atmos technology, creating a 3D surround sound that immerses you in action. This technology is typically found in high-end home theater systems, but the TCL Alto 8i soundbar brings it to your living room at an affordable price.
So, the soundbar tends to work great for a diversity of content, including movies, games, bass-sensitive or classical music, etc. However, it doesn't come with center channels, so the dialogue clarity can be a little compromised, especially at extreme listening levels.
Pros
· Dual built-in woofers
· 260W power output
· Slim and subtle
· Affordable
· Wireless connection
· Dolby Atmos

Bottom Line
Undoubtedly, the TCL Alto 8i soundbar packs a powerful punch with its advanced technology and top-of-the-line sound quality.
Equipped with Dolby Atmos, this soundbar creates a 3D surround sound effect that will transport you into the heart of every scene. Also, Bluetooth will give you a wireless music-streaming experience with your smart devices.
So, if the budget is tight and expectations are high, the 8i can be the answer.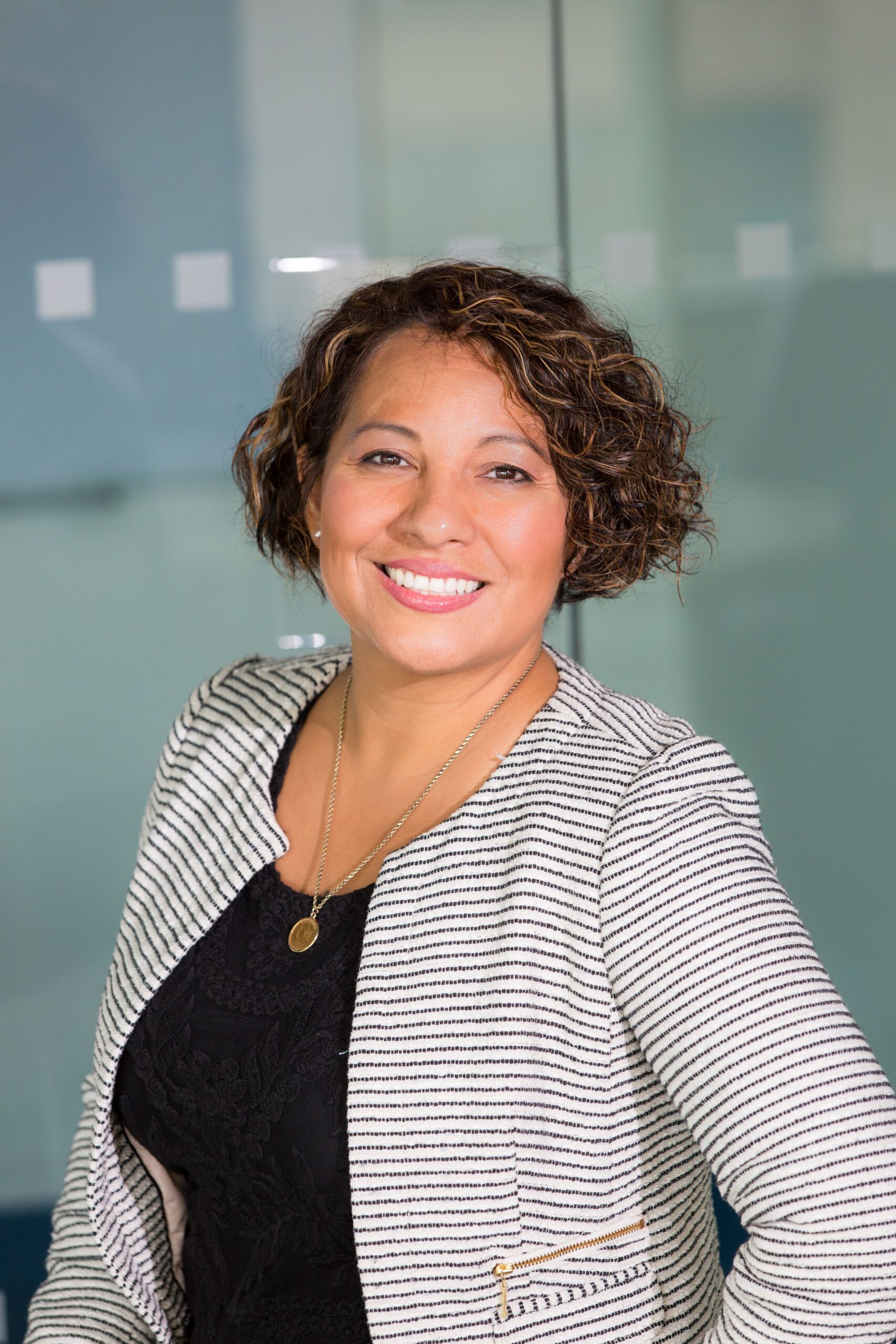 Mia Evelyn is a soundbar specialist and she love to test and review different soundbar brands. She shares her neutral and in-depth reviews through the Soundbar Mag.