When it comes to enjoying movies and games, it is essential to have the best surround system installed in your house. Sound plays a vital part in enjoying the sensation of having a stereo at home. 
Imagine watching a movie with muffled distorted noise or too much bass and not enough quality and you will realize how important having the right sound system is.  
Among the popular choices, PCM, also known as pulse code modulation is seen to be a favorite among users. Another great choice is Dolby Digital which is among the high-ranking sound systems available.
In order to decide which sound system is best, one must know the specifications of the surround system.
What is PCM? 
The Pulse Code Modulation (PCM) is a procedure in which digital sound is obtained by the conversion of old analog sounds. In the case of the PCM, uncompressed audio is used for the process of encoding with the help of algorithmic technology.  
The process can be broken into three steps namely; the reception of data on the device with this algorithm on, the process of decoding, and the transmission of data to the receiver. Two types of PCM are available for use in the market known as regular PCM and LPCM. 
As the name indicates, PCM contains quantization levels that result in amplitude, whereas LPCM (Linear pulse code modulation) consists of linear quantization levels. The steps involved in the decoding of the data are similar in both these cases although the engineering is different.   
The reason PCM is so popular is that it works well with both, digital and analog settings making it compatible with most devices. 
What is Dolby Digital?
Just like the PCM, Dolby digital is also an audio decoding technique that was previously known as AC-3. The core purpose of Dolby Digital is to produce high-quality sound with the help of limited data. Dolby Digital is known for its 5.1 or 6 channel application that is placed all around the stereo.  
There is a separate channel for each direction, such as left, right, up, and even back and center. Along with these channels, there is also a Low-Frequency Effect channel which enables the subwoofer into giving an efficient performance when there is a need for deep bass in the audio setting. 
Differences Between PCM and Dolby Digital 
Taking into consideration that PCM and Dolby Digital has the same function, we must now see how they are different. 
While Dolby Digital relies on the multi-channeled technology to decode audio PCM uses uncompressed data in a linear and non-linear form.  
On the one hand, Dolby Digital is ideal for DVDs but on the other hand, PCM supports a sound stream of both analog and digital nature. In PCM there is a higher chance that primary sounds will be impurified with secondary sounds and it is not compatible with DTS as well as DD.  
As compared to Digital Dolby, PCM has a restricted quantity of channels to stream and there are several differences in the frequencies and the bit rate of both the decoders. Both the sound systems have different qualities and features which results in each of them providing a unique sound quality.  
PCM vs Dolby Digital Sound Bar – Which One Is Better? 
As far as the general public is concerned, consumers assume that the PCM is not a good option due to the lack of channels involved, but the situation must be analyzed before making a decision. 
Dolby Digital indeed has more channels and advanced technology associated with its algorithm but whether or not it is a good option depends on your setup. Dolby Digital is the best option if your set-up involves a studio or an HD TV set. 
If you do not have the features that are fully compliant with the Dolby Digital settings, there is a chance that the sound quality would not be clear. Whereas, if you have a normal TV with regular speakers, PCM can provide a much better auditory experience as well as a compatible one. 
Even if PCM has lesser channels, it decompresses the sound which makes the sound quality better as there is minimal data loss. In Dolby Digital, the use of multi-channels allows for chances of more gaps in between the mediums which might muffle the sound or create a hum in the background. 
If the advantages of PCM are to be closely observed, it transmits data uniformly in a secure fashion without much data loss. PCM is efficient in terms of signal-to-noise ratio and user-friendly.  
Similarly, if Dolby Digital is to be analyzed, it provides easily accessible software with an amazing song audio quality. Not only does it transfer channel levels to disc but it also has multi-channeled technology which enhances the sound.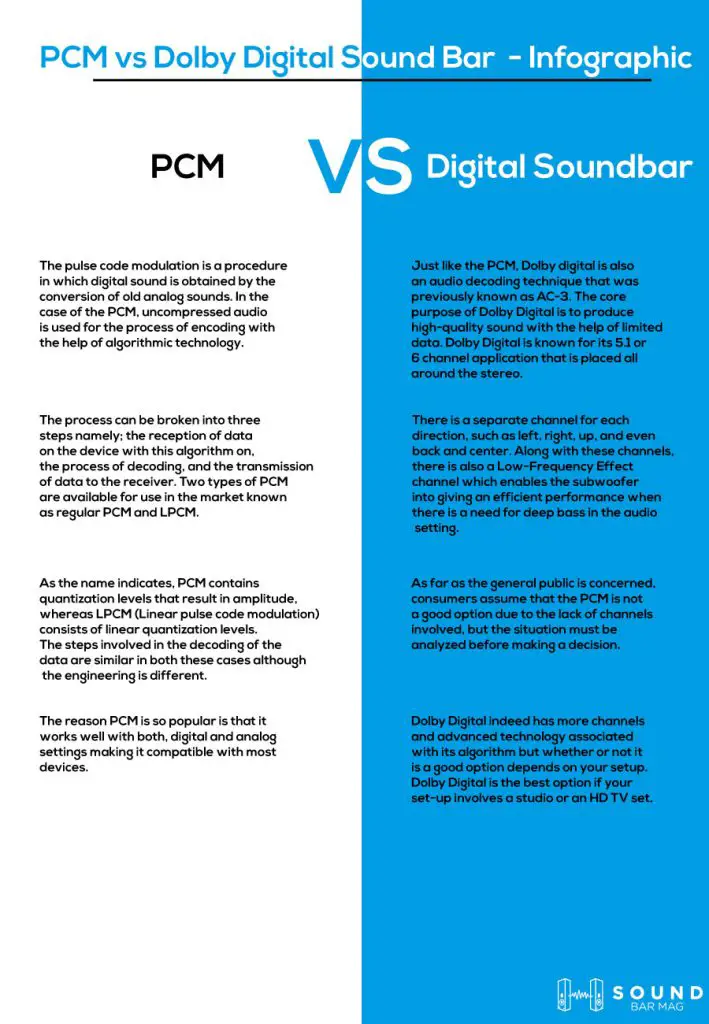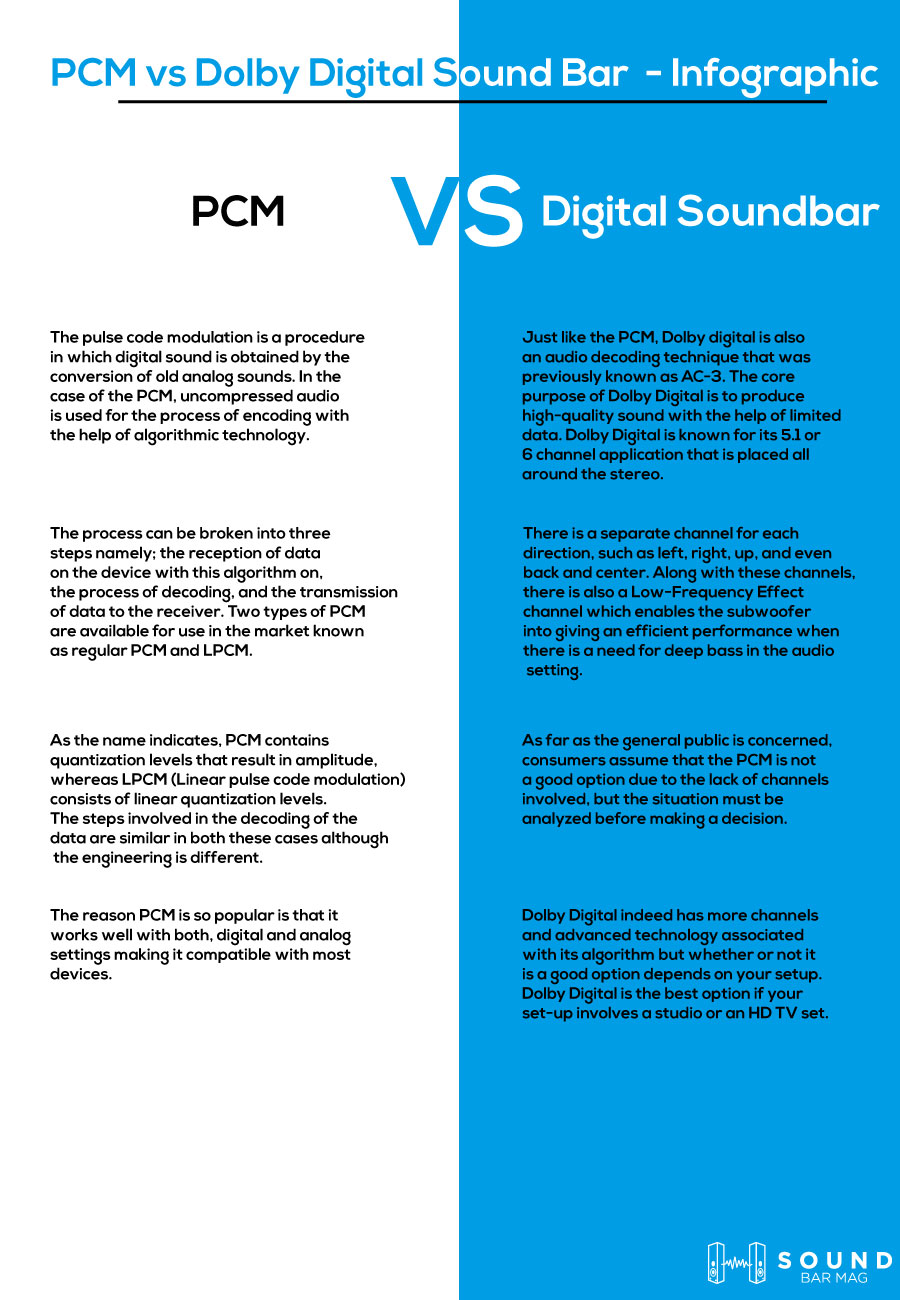 Related Posts:
Frequently Asked Questions (FAQs)
Would Dolby Digital Provide a Louder Audio Output or PCM?
In comparison, Dolby Digital has a better volume range as compared to the PCM because Dolby Digital's design relies on the technology that is called Dialog normalization. 
Can Dolby Digital Run on a PCM?
No, Dolby Digital and PCM are not compatible to work together due to the differences in the settings.  
What if I Adopt Dolby Digital for My Normal TV Set?
Dolby Digital is best suited for HD TVs and not for normal TVs. If Dolby Digital is connected to a normal TV there are chances that the quality of the sound will be distorted. 
Conclusion 
In conclusion, the choice of selection between Dolby Digital and PCM heavily depends on the kind of set-up you own. If you have a normal TV set then PCM is the better option but if you have a studio setting then Dolby Digital is the best option. 
Given the compatibility and neutral grounds, Dolby Digital wins the competition as the sound quality is truly amazing when all features of Dolby Digital are accessible.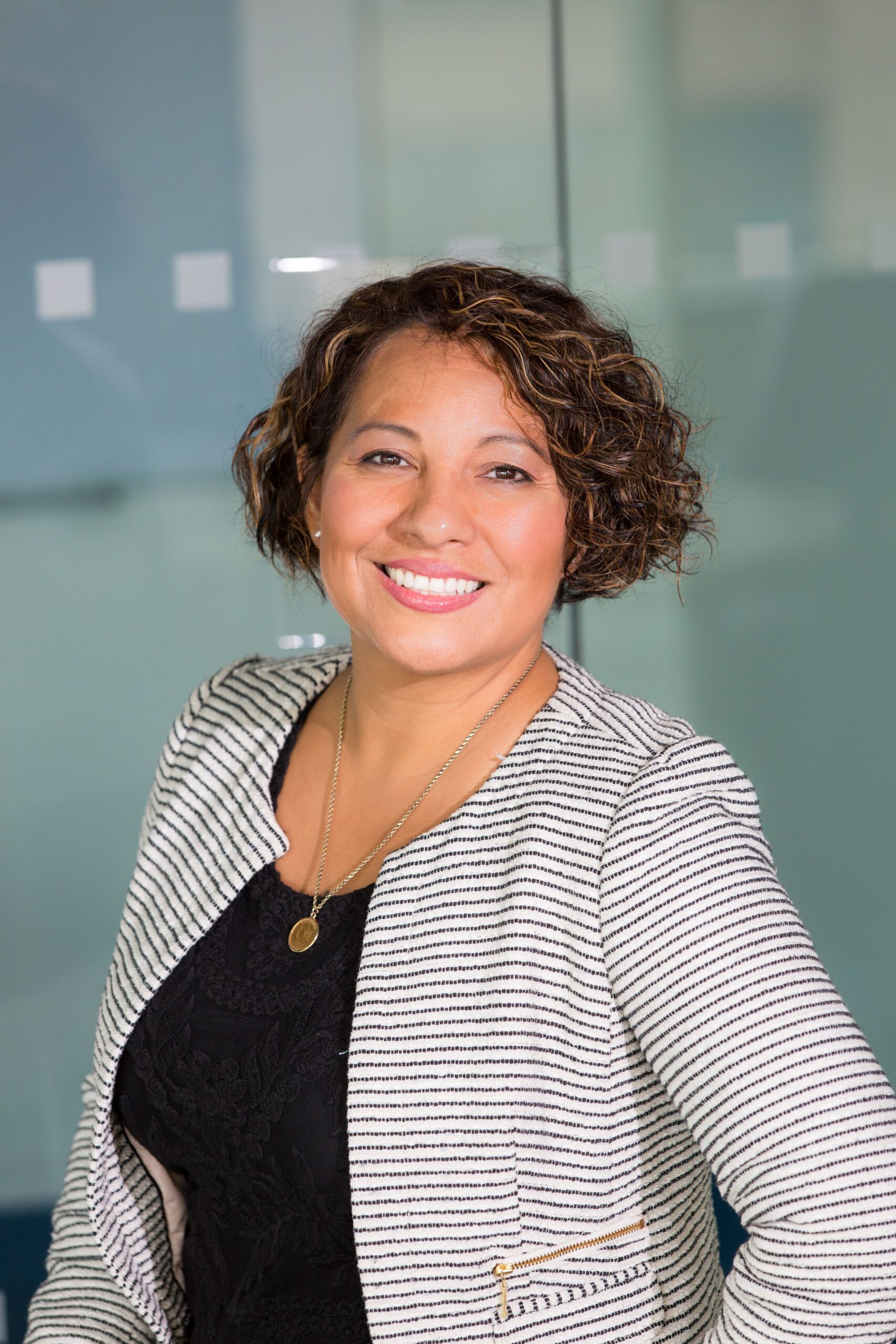 Mia Evelyn is a soundbar specialist and she love to test and review different soundbar brands. She shares her neutral and in-depth reviews through the Soundbar Mag.