Klipsch Cinema 600 3.1 soundbar is a premium home theater system that promises to deliver an immersive audio experience for movies, gaming, and music.
The soundbar features multiple connections, an external subwoofer, and 600W power output that stands out among entry-level bars.
Besides, it has so much more that has impressed us to the core. Hence, we recommend this unit to our readers. It is a complete package of balanced sounds with bass that you surely want in your house.
Let's get into the details and see what sets it apart and why we adore the unit.
Klipsch Cinema 600 Sound Bar 3.1 Home Theater System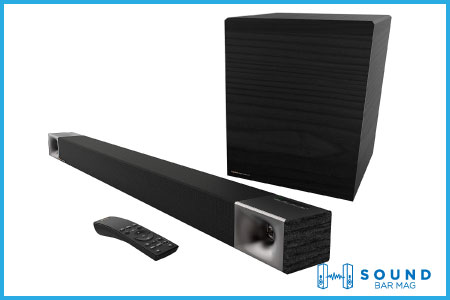 Unboxing the Klipsch 600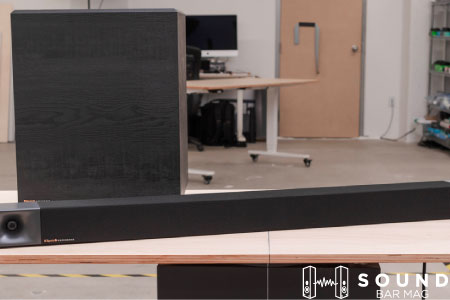 Unboxing the Klipsch cinema 600 wasn't a big deal as both units came separately and in appealing packaging protocol. We can say by the packaging that everything inside is well-protected and safe after staying days in shipping measures.
Anyways, we turned to open the subwoofer itself. It was nicely packed with foam in the surrounding. The wood material made it a little heavy, but it is worth it because it is designed to deliver heavy, powerful, and deep bass notes.
On the other hand, the subwoofer was lightweight. It was easy to carry and handle, even while crafting in the same material. We also found a power cable, remote, and a user guide for easy instructions.
Size and Design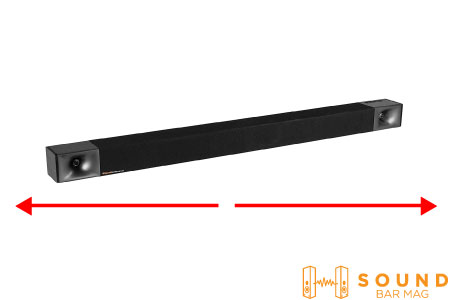 The Klipsch Cinema 600 3.1 soundbar has a modern design with real wood premium materials that looks great in any living room. The texture on the soundbar sides and subwoofer is a treat to the eyes.
Besides, the front panel of the bar has a dotted structure that conceals the built-in speakers responsible for throwing powerful audio of  600W.
On the other hand, the subwoofer is wireless and measures 10 inches, providing deep and powerful bass without taking up too much space. However, it needs time to break in, but it never disappoints with its punchy and stunning bass quality.
Channel System
The Klipsch Cinema 600 is a 3.1-channel system soundbar, which means it integrates three audio channels, typically left, center, and right, along with one subwoofer channel.
The three channel produces mid and high-range frequencies, whereas the woofer channel produces lower frequencies, such as bass.
This setup is a noticeable upgrade to the 2.0 channel, with an additional center channel that helps to improve the clarity and separation of dialogue, which can be especially useful for movies, TV shows, sports, and news.
Connectivity Sources
The Klipsch Cinema 600 3.1 soundbar offers multiple connections, including HDMI ARC, optical, and Bluetooth, making it easy to connect to different home devices, including smartphones, TVs, digital players, and consoles.
However, with HDMI ARC, you can control your TV and soundbar with a single remote, making it convenient to use both devices without relying on different peripherals.
Additionally, this soundbar also has a USB input and a 3.5mm aux input for added versatility. USB input entertains flash drive and power transferring capability, so you can play your favorite tracks via Bluetooth and simultaneously charge your smartphone simultaneously.
Never-ending fun.
Control and Navigation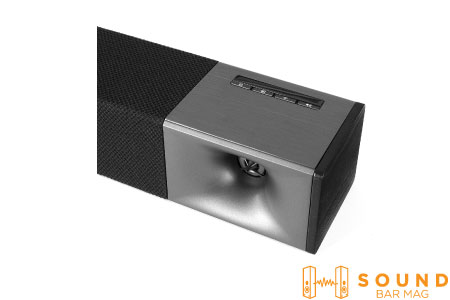 Navigating the Klipsch Cinema 600 3.1 soundbar is straightforward, thanks to the included remote control.
The remote features a relatively simple layout with large buttons at the front having clear labels for the functions for easy operation. You can use the remote for volume adjustment, bass boost, connections, and other settings.
Besides, if you're using the soundbar over ARC, you can also use the receiver's remote for control and navigation. However, it was disappointing that Klipsch is not advanced enough to develop an App for setup.
Sound Performance
The Klipsch Cinema 600 3.1 soundbar delivers impressive audio performance with its 600W power output and 5.1 decoding for surround sound.
The soundbar produces clear and detailed highs, while the subwoofer provides deep and powerful bass that's enough to bang the windows. But the clarity of each note is impeccable.
The dialogue is also clear and easy to understand, making it ideal for movies and TV shows. Moreover, it comes with a dialogue mode that enhances vocal clarity and intelligibility.
Pros
· Premium construction
· Dialogue enhancement modes
· HDMI ARC and Bluetooth
· Bigger and heavier bass
· Wide frequency response
· Loud and clear sound

Cons
· Display at front could be helpful
· Manual buttons not easy to reach

Bottom Line
In conclusion, the Klipsch Cinema 600 3.1 soundbar is an exceptional choice for anyone looking for a well-balanced and affordable home theater system.
It offers a sleek and modern design, multiple connections, easy navigation, and outstanding sound performance. The wireless subwoofer is a particular highlight, providing deep and powerful bass without taking up too much space.
The Klipsch Cinema 600 3.1 soundbar is worth considering if you want a high-quality soundbar.
Mia Evelyn is a soundbar specialist and she love to test and review different soundbar brands. She shares her neutral and in-depth reviews through the Soundbar Mag.