Considering the questionable sound quality of the most modern TVs, the demand for soundbars becomes higher with every passing day.
Whether it's sound quality, clarity, tuning, or bass performance, something is missing in the older sound systems that the new generation hardly finds satisfying.
Also, after investing in smart TVs today, it is not easy to get high-end soundbars only to upgrade TV speakers, but then the Vizio product line of 2.0 and 2.1 channels soundbars come in.
Vizio has a stunning budget-friendly collection of entry-level soundbars with limited built-in channels that deliver loud, clear, and powerful sound, better than the TV speakers, and the M21D-H8R is not an exception.
Let's discuss the Vizio M21D-H8R soundbar in detail and explore its potential to deliver the desired audio all of us are looking for while listening to music and gaming.
VIZIO M21d-H8R 36″ Soundbar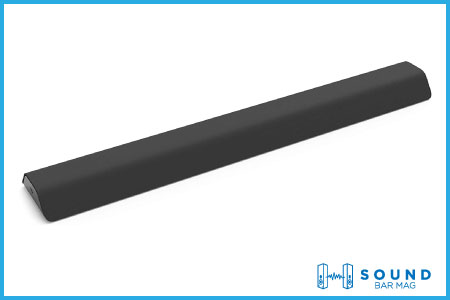 Unboxing the Vizio M21D-H8R
Unboxing the Vizio soundbars is so satisfying as they usually come with all the necessary equipment or cables needed to get the device running.
The M21D-H8R delivery was quick, and we weren't expecting it to get delivered before the written date, so we were not ready with the stuff for turning it on and examining.
Thankfully, upon unboxing, we found a soundbar with a remote equipped with battery, power cable, and HDMI cable to connect it with external devices and enjoy high-quality performance.
Size and Design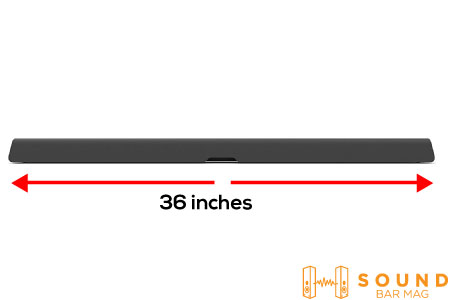 The Vizio M21D-H8R soundbar is an unusual but stylish addition to your home theater/entertainment system with its black profile and slim body.
Measuring 36 inches in length, it is an ideal match for TVs around 40 inches or larger. Its slim and compact design can be mounted on a wall, placed on a table, or slotted beneath your TV without occupying too much space or compromising the IR function.
The soundbar's design is modern and minimalistic, with a black mesh fabric covering the front of the device. There is nothing at the front and top panel to distract anyone in the room, and that is the best thing about this device.
The device is also quite lightweight, weighing just 8.5 pounds, which makes it easy to handle and install. Besides being a stunning combination of style and function, it would be a valuable upgrade to sound.
Channel System
The Vizio M21D-H8R soundbar features a powerful 2.1-channel system that delivers an immersive sound and an enhanced audio experience. The soundbar has two full-range drivers that provide crisp and clear audio, while the dual built-in woofers add deep and resonant bass to the mix.
The soundbar's 2.1 channel system means that it has two dedicated audio channels for the left and right speakers, allowing for better sound separation and an overall more balanced audio experience.
Additionally, the built-in subwoofer produces low-frequency sound, providing a deep and rich bass that adds an extra dimension to your movies, music, and games.
Connectivity Sources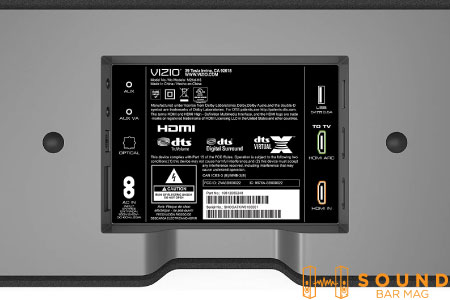 The Vizio M21D-H8R soundbar, like its other siblings, comes with a bunch of connectivity sources to make the device flexible enough for traditional and smart devices, so the user can make the most out of it.
Bluetooth connectivity has always been the standout feature of budget-friendly soundbars, allowing you to stream music, podcasts, and other audio content directly from your smartphones or TVs.
In addition to Bluetooth, the soundbar also offers HDMI connectivity. The HDMI input lets you connect your soundbar directly to your TV, providing high-quality audio to match the 4K HDR video quality.
Moreover, it also includes a USB port, which allows you to play music directly from a USB drive, as well as an optical input for connecting to other compatible devices.
These additional connectivity options give you the flexibility to enjoy your favorite content in various ways, making the Vizio M21D-H8R soundbar a versatile and powerful addition to your home entertainment system.
Control and Navigation
The Vizio M21D-H8R soundbar comes with a full-featured remote control that is easy to navigate and use. The remote features a comfortable grip design, making it easy to hold for extended periods.
You can easily adjust the volume, change the input source and access other sound settings with the remote. You can also control the soundbar using your smartphone with the Vizio SmartCast Mobile app, which provides an intuitive and user-friendly interface for controlling your soundbar.
In addition to its remote control and smartphone app, the Vizio M21D-H8R soundbar is also compatible with voice assistants like Google Assistant, Siri, and Alexa.
You can connect your voice assistant to the soundbar via a dedicated AUX input or by using the Persistent Bluetooth feature that is always ready for your command
Sound Performance
The Vizio M21D-H8R soundbar is designed to deliver powerful, bold, and realistic sound, thanks to its full-range speakers and built-in dual subwoofers.
The full-range speakers are designed to deliver crystal-clear dialogue and sound effects, while the built-in subwoofers provide deep and powerful bass that can fill a room with sound.
This makes the Vizio M21D-H8R soundbar ideal for watching movies, multiplayer online gaming, TV shows and listening to heavy music.
In addition to its full-range speakers and built-in subwoofers, the Vizio M21D-H8R soundbar also supports DTS audio formats, which allow you to experience high-quality sound with a wider soundstage and better surround sound.
This feature can be especially useful when watching movies or playing games, as it can enhance the overall viewing and listening experience.
Pros
· 2-way design
· 4K HDR delivery
· Feature-rich remote
· Alexa with Bluetooth
· Lifelike and real sound
· Punchy bass

Cons
· Lack of built-in voice control

Bottom Line
Finally, the Vizio M21D-H8R soundbar is surprisingly great for its compact design and low price. It produces well-balanced notes of mid, higher, and lower frequencies and creates a harmonic cinematic sound so you can enjoy diverse content.
We recommend investing in the soundbar for its wireless connection and bold, clear sound mixed with rich bass production. It will upscale your TV speakers.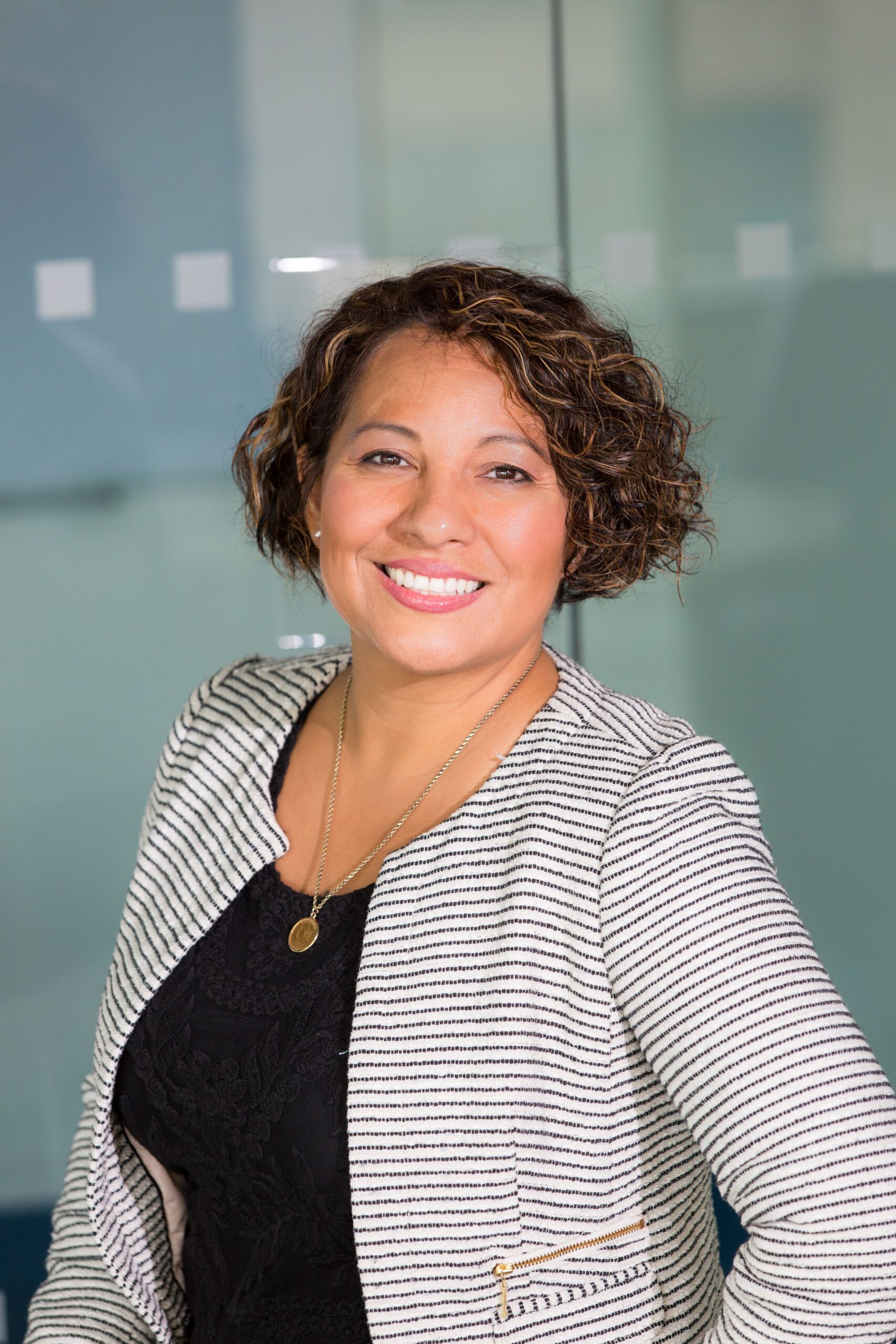 Mia Evelyn is a soundbar specialist and she love to test and review different soundbar brands. She shares her neutral and in-depth reviews through the Soundbar Mag.