Everybody knows how thin TVs revolutionized the world of Television. Because of their modern, compact, and fitting design, everyone likes them. But one bad thing these TVs accompany is their weak speakers, worsening your movie and TV experience.
So, people started investing in sound bases and soundbars to enhance their television experience.
So, if you want to make your TV sound as good as it looks, Sonos products are loved. Playbar and Playbase are the soundbars offered by Sonos. If your TV is wall-mounted, you can use Playbar, but if your TV is not wall-mounted, Playbase is the better option.
This is the simple and basic difference between these two, but you can consider other thongs too, as most people mentioned a sound difference between both
 So, we are sharing some other main differences between Playbar and Playbase; you can go down the list and decide which option is better for your home and setup.
Sonos Playbar VS Playbase Comparison Chart
| | | |
| --- | --- | --- |
| FEATURES | PLAYBASE | PLAYBAR |
| Wall Mountable | No | Yes |
| Sound Quality | Good | Good |
| Wi-Fi | Yes | Yes |
| Mobile Application | Yes | Yes |
| Easy to Set Up | Yes | Yes |
| Amazon Alexa Support | Yes | Yes |
| Bluetooth | No | No |
| High-Res Support | No | No |
| TruePlay | Yes | Yes |
| Streaming Support | Good | Good |
| Multi-Room Support | Yes | Yes |
| Problems | No | No |
| Product Dimensions | 14.96 x 28.35 x 2.28 inch | 5.51 x 35.43 x 3.33 inch |
| Unique Features | TruePlay | TruePlay |
| Ethernet | Yes | Yes |
| Warranty | 1-year | 1-year |
Sonos Playbase VS. Playbar – Descriptive Comparison
Here, I'll compare both of these soundbars in detail to decide which is the best option for you.
Sonos Playbase
Sonos Playbase and Playbar have different shapes, but both have slim designs. Playbase comes with a wide, compact, and flat-top design that your TVs can sit on. 2.3-inches thick and 14-inches deep, Playbase can bear the weight of a television of up to 74 lbs.
The front of Sonos Playbase is made of acoustically transparent grilles. It has Volume and Play/Pause buttons on its top. A pairing button is present on the left side. Its buttons are perfect are respond instantly. Power supply and connectivity ports are present on the rear. 
Playbase does not support HDMI, but you'll get an optical input and the ethernet socket. Polybase also has one subwoofer, three tweeters, and six mid-range drivers.
Sonos Playbase, with its elegant design, comes in two colors, black and white. While the black color has a more stylish look, the white color also looks smart.
Sonos Playbar
Sonos hasn't updated the Playbar design, giving it an old and outdated look. But it has a sleeker look that blends in with any interior.
Playbar is long and rectangular and can mount on the wall or placed in front of your TVs on the top of furniture. It measures 85mm x 900mm x 140mm. Play bar is heavier than Playbase, and it only comes in black and dark silver Combo color.
It comprises quality materials such as aluminum and a soft fabric grille. Like Playbase, Playbar also has an optical input and ethernet sockets, and power supply ports on its rear. It also has play/pause and volume buttons on its side. 
Sonos Playbar also lacks an HDMI port. 
The Sonos Playbar has a traditional speaker look. The right-hand side of the Playbar contains control buttons. So you can change the volume or play/pause music if you don't have a TV remote, tablet, or mobile.
Connections
When it comes to connections, Sonos Playbase vs. Playbar is close to each other. This means they do not have HDMI and HDMI ARC.
You can connect your Playbase and Playbar to a TV using digital optical cables. Many find this disappointing, especially since most modern models on Amazon nowadays have HDMI connections.
So be sure your TV has an optical digital port before purchasing either speaker in-store or online.
Sound Quality
A review of the Sonos Playbase versus Playbar wouldn't be complete without discussing sound quality.
These are the defining characteristics of any soundbar comparison, including Sonos.
Both of these multi-room devices have a significant difference in the number of drivers. The Playbase features ten speakers, while the Playbar has nine.
Due to the Playbase's S-shaped woofer, you get a greater sense of bass depth and richness.
The Playbar does not include the extra woofer, so low frequencies sound duller.
Although this is true, our listening room tests indicate that this soundbar sounds better than the Sonos Playbase.
Both Sonos speakers sound nearly identical in actual use. The difference is hard to detect for the average user, but audiophiles may hear it. Overall, the sound quality in the Playbar is better.
This speaker provides a more balanced soundstage as opposed to the Playbase. Even in scenes with loud explosions, the Playbar's sound doesn't go overboard with its lows. This Sonos soundbar equalizes the lows and highs, so rather than a flaw, it is an advantage.
Set up Process
Any speaker can be easily set up without reading extensive instructions or watching lengthy Youtube tutorials. This setup is the same for both the Playbase and the Playbar.
Using the digital optical cable, you connect the multi-room speaker to your TV and then download the Sonos mobile app, which guides you through the entire setup process of the Playbar and Playbase.
Dimensions and Specifications
The Sonos Playbase VS Playbar differs in shape and design, and size. The Playbase measures 720mm wide, 58mm tall, and 380mm deep. Even though it weighs 8.6kg, it can carry up to 34kg of televisions.
The Sonos Playbar is 900mm wide, 140mm high, and 85mm deep. Despite its much higher height than Playbase, it barely touches the bottom of your TV. It weighs 5.4 kg lighter than Playbase.
The Playbase and Playbar share a lot of the same specs. The Sonos speakers are both Wi-Fi capable, work with Alexa, have digital optical connections, offer access to wireless streaming services, have remote controls, and are compatible with mobile apps and other Sonos speakers.
Additionally, they have a night mode and voice enhancement option for improved sound and quality. Watching movies and streaming music with these sound modes makes a big difference.
Another feature they have in common is TruePlay.
By analyzing the room's surfaces and acoustics, TruePlay can be tuned to the environment. As a result, TruePlay optimizes your soundbar, so you get the best possible sound.
Mobile Application
Modern devices must have functional mobile applications. Since we'll use the Sonos app to control the Playbase and Playbar, it should be easy to use and well-designed.
The Sonos app is very user-friendly, and I have rarely heard anyone complain about it not working. Music streaming from popular services like Spotify, Tidal, Apple Music, Pandora, Groove, and many more is one of my favorite features. You can also play your private collection using your computer and drive.
On-Device Controls
You can control the Playbase and Playbar with the standard IR remote, the Sonos app, Amazon Alexa, or the on-device controls. The Playbar has physical play, pause, and volume controls on the side panel.
Three touch-interface control buttons are located on the front of the Playbase. They allow you to play, pause, change tracks, and adjust the volume. 
Whether either speaker is wall-mounted, you can power it up and control it easily. The system has useful controls in case you lose remote control.
Mounting Options
Playbar is the only Sonos speaker that can be mounted on a wall. Depending on your choice, you can mount it on the wall or use it as part of your TV rack. Conversely, Playbase is a sound device meant to support TVs. It cannot be mounted on a wall.
This display can hold up to 34 kg of weight, blending in with TVs and interiors. The Playbar is the winner since it offers options for mounting a TV on the wall.
Airplay 2
Playbase is compatible with the Apple Airplay 2, which is more of a luxury feature than a necessity for the music experience. Like other Sonos speakers, the Playbar does not support it. If you prefer Apple Airplay and the Playbar, you may consider buying the Airplay-enabled Sonos One.
Ethernet Port
One of the differences we found in our reviews was the Ethernet port on the speakers. Playbase (like Beams) only has one port, but Playbars have two. With two Ethernet ports, you can stream movies or music more conveniently.
A soundbar typically has one port that you'd connect to your home network and another port for connecting other devices to the internet. 
You can enjoy lag-free streaming of movies on a Smart TV, for example, if you have that extra Ethernet port. So it's the Playbar you need, even though the two speakers can stream music.
Price
The Playbar, as well as the Playbase speakers, cost the same. However, if you want to add more Sonos speakers to your home setup, such as the Sonos Play 3, you will also have to pay more money.
Because the Playbar can be mounted on the wall, you will also need a wall-mount kit. I find it quite frustrating that the wall-mount kit isn't included in the package's price, especially since most wall-mountable products already have everything you need in the box.
The Playbase or Playbar is merely a matter of preference in the end.
Despite some differences, there is no clear winner in price in the Sonos Playbase VS Playbar comparison. There are no differences in cost or pros and cons between them.
Sonos Support
If you have any questions about your speakers and can't find the answer in the user manual, feel free to contact Sonos technical support. 
Customer service at Sonos is excellent. Response times are quick, and they're very friendly. Feel free to reach out if you're having trouble. They'll certainly help with all the issues you may be experiencing.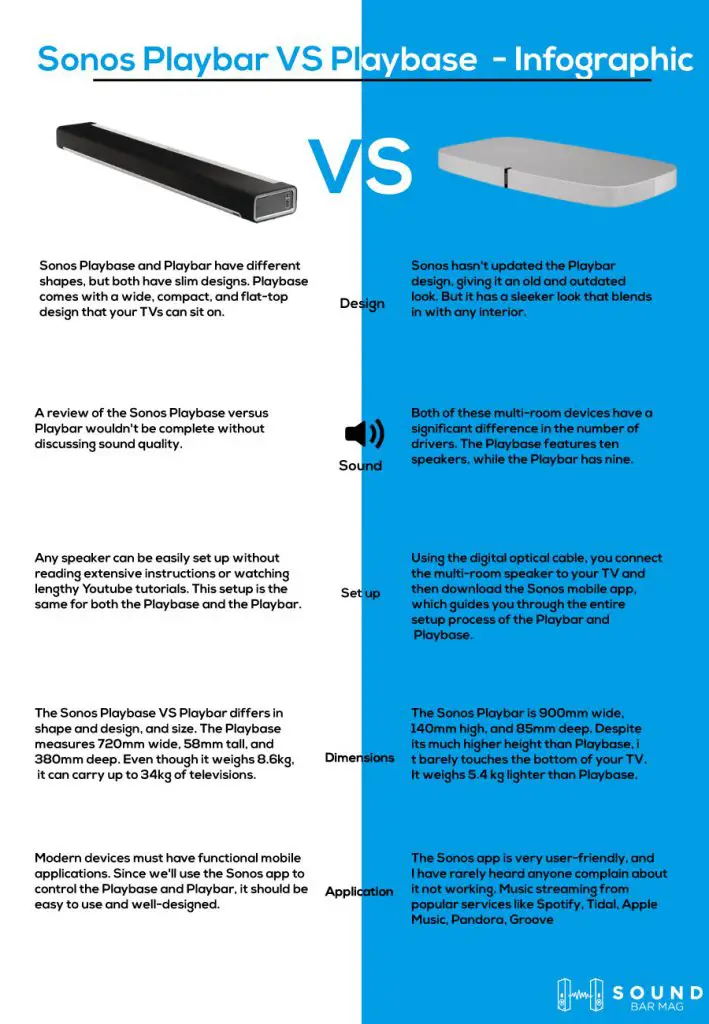 Frequently Asked Questions (FAQs)
Is Palybase better than Playbar?
The Playbar has a slightly better audio quality than the Playbase. Despite Sonos' statement that the two should sound similar, many buyers have complained about this. Although the Playbar is a bit pricey, it is well worth it.
What is the difference between Sonos Playbar and Playbase?
The Playbase is designed to slide underneath TVs that aren't wall-mounted, while the Playbar and Beam are mostly meant for wall-mounted TVs, though all speakers are compatible with either setup.
Is Sonos Playbase discontinued?
The Sonos Playbase has been discontinued, but when it launched, Sonos' take on the sound base (a soundbar that goes under your TV) did not disappoint. With its powerful bass, crystal-clear vocals, and easy-to-use interface, the Playbase outperforms even Sonos' impressive Playbar soundbar.
Is Sonos Playbar worth the money?
For mixed-use, the Sonos Playbar is fine. It works well with most vocal-centric audio content, such as podcasts or television shows. Unfortunately, it lacks sub-bass, so that it won't be suitable for bass-heavy music or action films. Also, it has poor surround performance and does not support height channels or Atmos.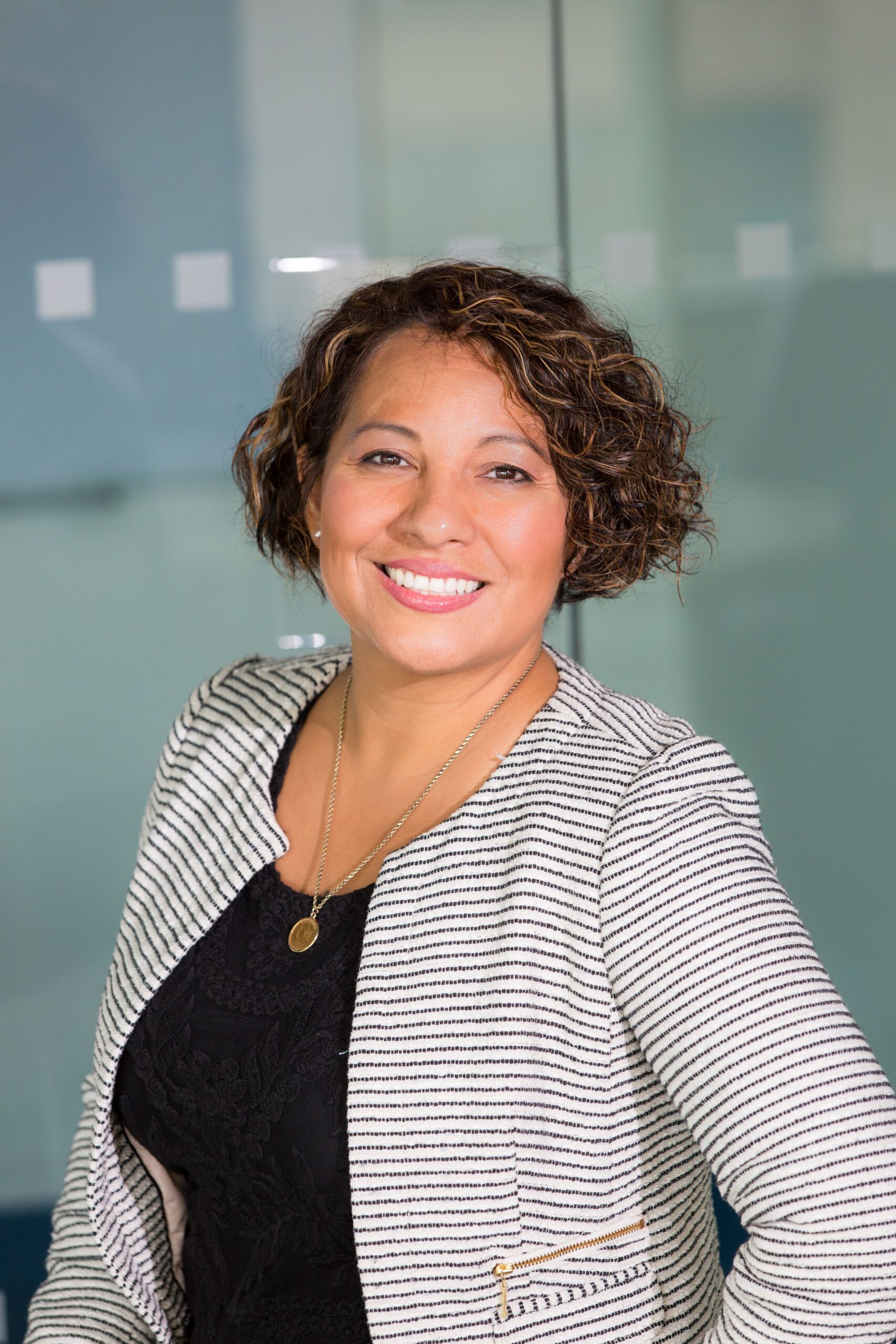 Mia Evelyn is a soundbar specialist and she love to test and review different soundbar brands. She shares her neutral and in-depth reviews through the Soundbar Mag.