Soundbars from Vizio are one of the best, premium audio devices. If someone wants to enjoy the best home theater experience at their home, adding a Vizio soundbar is an investment as well as a necessity. 
Nowadays Soundsystem is a basic need because the built-in speakers of modern smart TVs are not too powerful to produce a bombastic sound. Moreover, if someone is very much into gaming or prefers to listen to music at a high pace, a soundbar is necessary.
Its soundbar delivers perfect audio synchronized with a big screen. A soundbar is an upgraded invention that is very different from traditional speakers. It is in the shape of a long bar containing multiple speakers in it. Moreover, the soundbars can be placed under your TV or can be stuck on the wall.
Hence, they provide great value to a person's money and a decent look to their room.
How to Connect VIZIO Subwoofer to Phone? – Steps
Almost all Vizio soundbars are Bluetooth enabled, they can be easily paired or connected to a phone. By following these instructions, anyone can pair their soundbar with any Bluetooth device.
The person should place the Bluetooth device closer to their Vizio soundbar. Because Bluetooth can only function within 30 feet range.
Press and hold the Bluetooth button on the soundbar for 5 seconds.
The person should release the button when the LED indicators on the front panel start flashing. They usually follow a regular pattern, blink from bottom to top and then back again.
The person then needs to enable Bluetooth on the device to be paired. It will find the person's Vizio soundbar. Click the correct model number and then select pair.
Once the device will get connected, the LED indicators on the top of the soundbar will automatically stop flashing.
The person can play the sound on their connected device and it will come through the soundbar. The person playing can adjust the volume on both devices.
You may also like our review on the Recommended Vizio TV Soundbars
Types of Vizio Soundbars
There are many different models, types, and series of Vizio soundbars. They can be categorized depending on the purpose, structure, designs, no of speakers, etc.
Vizio places its soundbars into three major categories:
1. VIZIO Elevate Series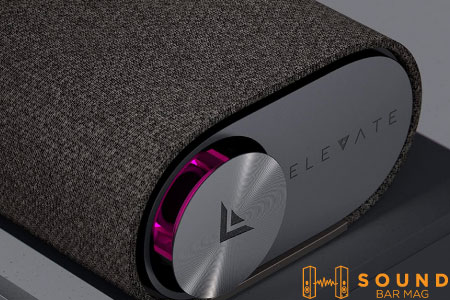 This series has been launched newly in the market and has come only in one model as of now. It contains best-budget-friendly and affordable soundbars.
The soundbar from this category comes in a variant with 18 speakers including separate tweeters and subwoofers giving in-total 107 dB of sound.
2. VIZIO M Series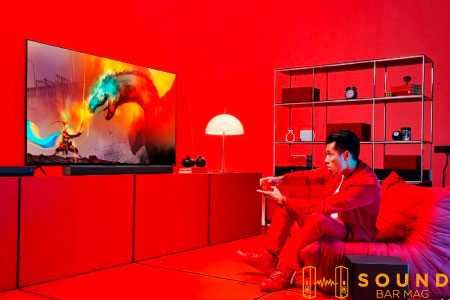 The soundbars from this series fall in the mid-range, they are luxurious in design, premium in looks, and affordable in price. The M Series includes in-total three soundbars. Their price is affordable and the quality offered is great.
They come in a variant with 11 speakers featuring Dolby Atmos and DTS: X. 
It comes with a 6-inch subwoofer to ensure powerful bass.
The system provides in-total 103dB of sound and is excellent if someone is planning to upgrade their home theater.
3. VIZIO V Series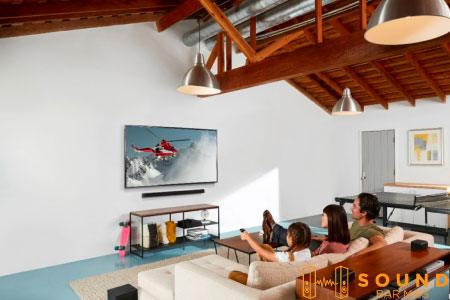 This series includes very premium quality, advanced, and luxurious design soundbars. They display DTS Virtual: X technology and come with in-built 3D surround sound. But it is a bit more expensive than the price of the other series.
But, they make the perfect choice for a real home theater. It comes in a variant of 6 speakers delivering in-total 98dB of sound.
Moreover, Vizio V Series also comes with a variant of wireless technology such as Bluetooth or Wifi. Therefore, they offer its customer a lot of streaming options and voice control availability.
Conclusion
We have stated all the information about Vizio soundbars. The soundbars have a very good sound quality and come in different models with different price ranges. A person can select a piece as per their requirement and their budget. The quality offered by the company is very good and premium compared to other soundbars. 
'We have also stated methods to connect the soundbar with your phone and enjoy the music at the tip of your finger. So, just sit back, play some music from your phone and just relax. Let the soundbar show its magic to you. 
Mia Evelyn is a soundbar specialist and she love to test and review different soundbar brands. She shares her neutral and in-depth reviews through the Soundbar Mag.