Google has significantly changed how we live. It has made us capable of getting information about anything in a matter of seconds. And now, it has launched an amazing speaker called the Google Home Max. 
This is a smart speaker. You may use voice commands to interact with the Google assistant that is already embedded into the speaker.
The best thing is that you don't need to be too close to the device in order to get recognized by it. It has a great voice recognition range. However, how amazon would it be to use Google home mas as a soundbar? 
Many people have been asking how to use Google Home Max as a soundbar. Therefore, we're going to break this topic down for you in this article. 
We'll tell you how you can use Google Max as a soundbar. Bit by bit, so you learn things better. Also, we want you to go through this piece of writing completely so you can learn everything in a good way.
Make sure you don't miss any of the points from this article so you don't get stuck in the middle of the process. Without wasting more of your time.
Is this Possible to Use Google Home Max as a Soundbar?
The answer is yes. You can use Google Home Max as a soundbar. It's too easy. You can easily do it by setting it up correctly, connecting it to your TV, configuring the settings, setting up the connections, and securing the cords.
Fortunately, there are many ways that you can use Google home max as a soundbar. We'll walk you through one of the simplest methods to accomplish this. Ensure you read and go through the steps carefully so you can apply these methods successfully. 
How to Use Google Home Max as Soundbar?
Without wasting our time, lets discuss how to use google home max as a soundbar through the following detailed steps:
Step 1: Arrange the Equipments
Knowing which inputs are available to connect to your Google Home Max is important because every TV is designed differently. Aux (analog) inputs are available on some TVs, but only optical inputs are on other TVs. 
Thus, You must be sure to purchase the appropriate cord for the connection you're making between the two devices because the Google Home Max only has an aux input.
It's simple to connect your Google Home Max to your TV using an analog-only aux-to-aux connection. You Only need a regular 3.5 mm male-to-male aux audio connection. You could already have one laying around in your home, but you can also get one for a very low price.
But, what if you have to make the connection from optical to aux? Then you'll need some extra components. Why? While the Google Home Max has analog sound, your TV probably has digital sound.
You must therefore convert the digital sound on your TV to analog sound in order to utilize your Google Home Max as a soundbar or speaker for your TV.
If you don't already have one, you'll need a digital to analog converter for an optical to aux connection, like the Techole Digital to Analog Audio Converter. You can either get your eyes on it from your local market or from Amazon. 
Not only that. Additionally, you'll need an optical-to-optical cable and a standard 3.5 mm male-to-male aux connector.
Step 2: Establish a Connection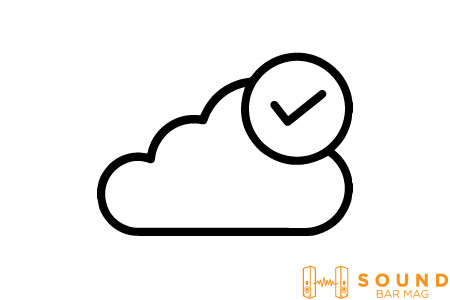 Now comes the most important part, which is to make a connection. First of all, plug in the 3.5 mm male ends of the aux cable to your devices. Google Home Max only accepts one side. Your TV is connected to the other side. That's how easy that is.
If you want to make a connection between optical and aux, then connect the optical cable to both your TV and the digital side of the D/A converter. Then, connect the Google Home Max's aux input with one end of the aux wire plugged into the converter's aux side. 
Remember, after connecting, you should try to position the speaker so that it is centered beneath your television. The two sound channels on your Google Home Max will be best.
Step 3: Connect Your Google Home Max to TV Audio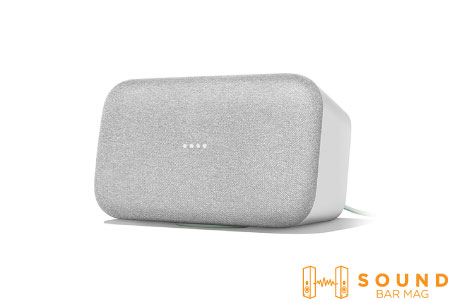 You should modify the sound output on your TV so that it uses your Google Home Max as an external speaker instead of the internal one. This is often located under Sound or Audio in the TV's Settings menu. 
It will indicate that the audio speaker you are currently utilising is the TV's internal speaker, so you should switch it to an external speaker using the current output.
However, you may find this thing a tough row to hoe, as your TV may have different settings than others. But once you do, you'll see a menu item labelled "speakers," "audio output," or perhaps even "sound output." 
It's difficult to say for sure but look for a scene that resembles a different take on this theme. Make sure you set the speaker output to the appropriate connection port, which brings up one more important detail.
Once you locate the appropriate configuration, it won't say "Google Home Max. For the speaker or output choice on a 3.5mm port, search for "aux out," "optical," or "S/PDIF," and "optical" or "S/PDIF" if you chose the optical mode.
Step 4: Connect Every Other Component You Have
Be sure that your TV serves as the primary connection point for all of your entertainment equipment when utilising your Google Home Max as a soundbar. 
In this way, you may utilise your Google Home Max as an audio speaker and make use of its powerful audio quality when using Chromecast or playing Xbox.
This is because the connection you made to the TV is where the Google Home Max receives all of its audio. Therefore, sound from a device cannot reach the speaker if it is not routed directly to the TV.
This implies that you will most likely use HDMI to connect all of your devices to the television's back. 
What if you don't have enough ports? To switch between devices, you may either get an HDMI switcher or a cheap receiver that can manage all the inputs and deliver sound to the Google Home Max.
Conclusion
The Google Home Box can be the best soundbar for your TV if you follow the above-mentioned steps carefully. Because it's a smart device that comes with great sound and quality. 
However, the device isn't made to be used as a soundbar. Google officially hasn't programmed it this way. But, it never means that you can't use it as a soundbar. You can easily do it as mentioned above. Since most people have started using it as a soundbar, hopefully, Google is more likely to add more functionality to it.
That's it for today. If you have any confusion, you can always connect with us down below in the comment section.
Mia Evelyn is a soundbar specialist and she love to test and review different soundbar brands. She shares her neutral and in-depth reviews through the Soundbar Mag.